Ricky Kej To Finally Receive His Grammy Medallion That Was Held Up At Bengaluru Airport
Ricky Kej, a two-time Grammy Award winner and composer, received his Grammy medallion on Wednesday, two months after being delayed at the Bengaluru Customs department.
"Goodnews: Thanks to the prompt, speedy assistance by the Customs of India, my Medallion has cleared customs and will be delivered tomorrow," Ricky Kej stated on social media. (Wednesday)
"I just got a Fedex call. This would not be conceivable unless Customs officials went above and above their call of duty to guarantee it was done," Ricky Kej stated.
Ricky Kej had earlier announced on Twitter that his Grammy medallion was detained at Customs.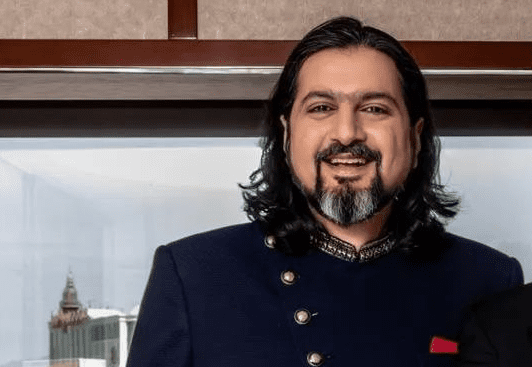 "Ask Chennai Customs, Mumbai Customs, Commercial Bengaluru City Customs, and India Customs for immediate assistance." My Grammy Award medallion has been detained in Bengaluru Customs for over two months. @FedEx, @FedExHelp, and @FedExIndia are inactive and unhelpful. "Could you kindly obtain my medal for me?" Ricky Kej made a statement.
Later, Ricky Kej added, "I would really suggest that no one blame Customs for this." They may have no idea what the thing is or what it's for. They're most likely following protocol. He explained, "The purpose of my tweet was to alert them to the item, and maybe they will release it to me." When asked if he had filed a complaint in this matter, he stated that he had.
"True. I sent forms to @FedExIndia several times, each time to a different person, and I had to explain the situation all over again. They are now simply unresponsive. "They were fully blaming Customs, which I don't agree with," Ricky Kej remarked. The matter was resolved after Bengaluru Customs contacted him. Ricky Kej recently spoke out against Bengaluru's slow immigration process.
Ricky's remark on "Brand India" while criticising the immigration process at Bengaluru's KempeGowda International Airport sparked outrage.
"How are we expected to establish 'Brand India' if this is the greeting that everyone gets by the airports?" Ricky Kej tweeted. For foreign visitors, India's first impression."
"The Bengaluru International Airport's immigration situation is dreadful. I've been waiting in line for over an hour. At Bengaluru airport, well over 1,000 people are currently waiting, not all counters are operational, and the staff is dumb and inefficient. Why are there so many flights when there isn't enough room?" Ricky was perplexed.