Saif Ali Khan And Rani Mukerji Talk About Their Kids' Reactions To Their Films, Know Inside!
Bunty Aur Babli 2 will reunite Saif Ali Khan and Rani Mukherjee after a decade apart.In collaboration with Yash Raj Films, Saif and Rani discussed their journey of working together. In this conversation, both the actors also discussed their kids' reactions to their movies.
The Hum Tum actor said that her daughter had never seen her crying. Moreover, she said, "I tried to make her watch Bunty Aur Babli 2, but the minute the scene came where I was pretending to cry, she just started bawling." She likes to see me dance on screen and she likes to see when I am doing something funny. "
Saif interrupted and said, "Yeah, I did that with my mother (Sharmila Tagore)." Moreover, the Tanhaji actor said, "Taimur is a bit like picking up fake swords and chasing people after Tanhaji. I am just hoping for the best. I keep saying, "This is the good guy", and he says, "I want to be the bad guy".
The cast of Hum Tum also discussed how uncomfortable they were while doing the kissing scene in the movie. Rani asked Saif, "Do you remember how scared we were about doing the kissing shot?" He replied, "I remember how scared you were about doing the kissing shot. So, I arrived on set, and you were being extra nice to me that day, and you were saying, "How are you? How was the drive? What's happening? "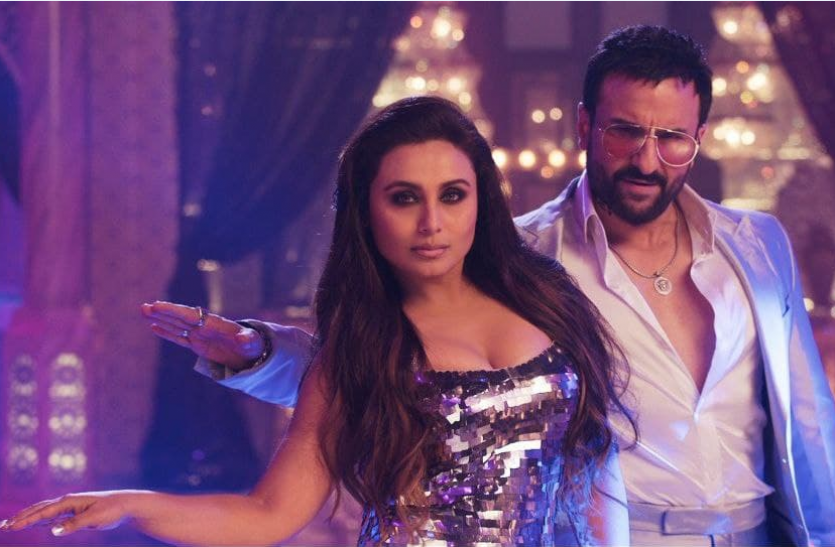 Later, Saif asserted that Rani told him to tell people that she couldn't do this scene. Adding to his statement, Saif said, "I can't say that! My boss has told me, so I have to do it." They both agreed that the scene was "uncomfortable."
Bunty Aur Babli 2 is a sequel to the 2005 film Bunty Aur Babli and will be released in theatres on November 19th.Besides Rani and Saif, Bunty Aur Babli casts Sharvari Wagh and Siddhant Chaturvedi in the lead roles. The film is directed by Varun V. Sharma.