Salman, Katrina Arrives In Turkey To Shoot For 'Tiger 3', Meet The Turkish Minister!
Yash Raj Films' next film 'Tiger 3' stars Salman Khan and Katrina Kaif have reached Turkey. After the ongoing shooting of the film in Russia, the entire crew of the film has reached Turkey and the people there are constantly meeting Salman at the shooting site. Salman has millions of fans in Turkey. Meanwhile, Salman and Katrina also met Mehmet Noori Ersoy, Minister of Tourism and Culture of the Turkish government. Both the stars were very happy with the hospitality of the Turkish government. After the meeting, the Minister of Tourism and Culture said that his government would always keep its doors open for visitors to Turkey to shoot from all over the world.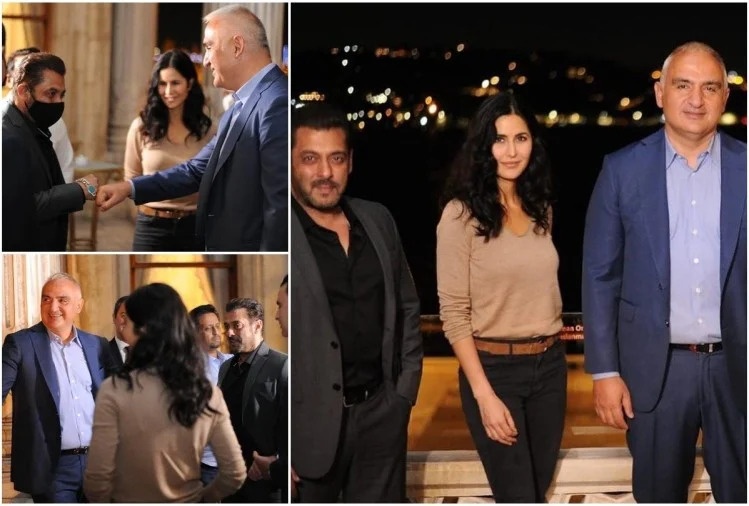 The film 'Tiger 3' is considered to be very important among the mega film projects on which Yash Raj Films has started work on completion of 50 years of its inception. Producer Aditya Chopra is also going to establish the first spy world of Hindi cinema with this film. Under this, Yash Raj Films has also been planning to present the stars of its spy films together on screen. There have been discussions about the appearance of Shahrukh Khan and Hrithik Roshan in this film of the Tiger franchise. The shooting of the film 'Tiger 3' has been going on in Mumbai since the beginning of the year. After this, a long schedule of the film went on in Russia and now the film is being shot in Turkey. Salman Khan, who arrived to meet Turkey's Tourism and Culture Minister Mehmet Nouri Ersoy, greeted him with a fist instead of shaking hands. In an earlier picture of Salman Khan from Russia, he was seen with long hair and beard, but in the pictures of Turkey, his hair is very short and he looks very fit too.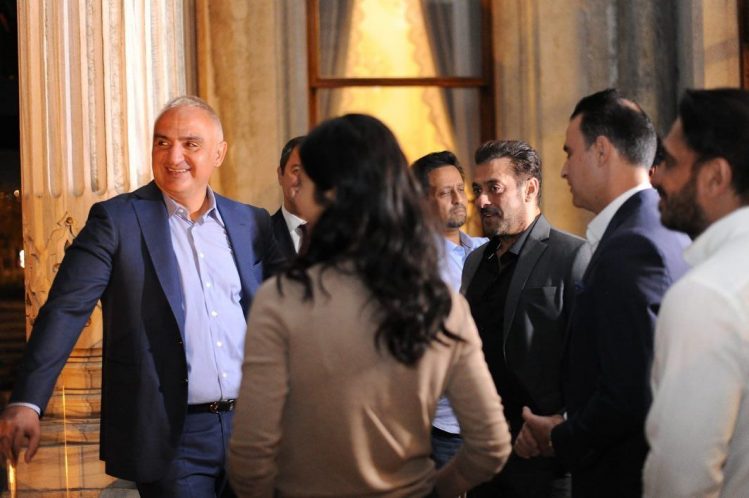 The film's heroine Katrina Kaif is also seen in these pictures along with Salman Khan from Tourism and Culture Minister Mehmet Noori Ersoy. Katrina is also looking very attractive in top and pants. At the same time, in these pictures, the officers of the Turkish government can also be seen giving a lot of hospitality to these stars. On this occasion, Tourism and Culture Minister Mehmet Noori Ersoy said, 'We met Salman Khan and Katrina Kaif, who arrived in our country for their new project. Turkey will continue to welcome those who shoot international cinema here.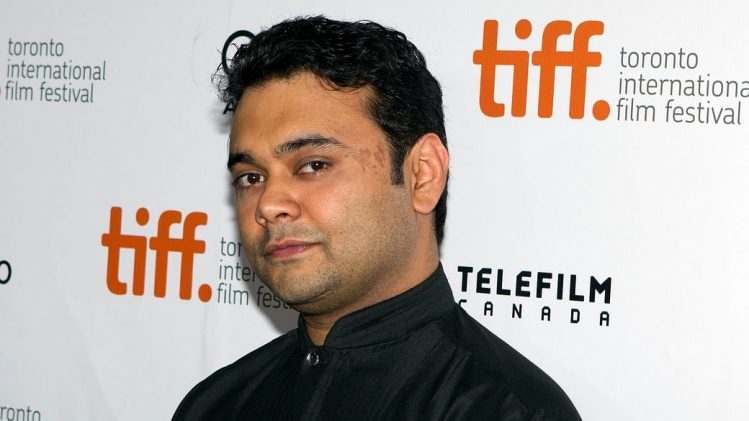 Maneesh Sharma is directing the film 'Tiger 3'. Before this, Kabir Khan and Ali Abbas Zafar have directed two films of this franchise Both the films were well received by the audience. Maneesh Sharma is known to the audience of Hindi cinema for his film 'Band Baaja Baaraat'. Apart from this, he has also directed films like 'Ladies vs Ricky Behl', 'Shuddh Desi Romance' and 'Fan'.