"Script Is Not Good, Used Excessive VFX", Know The Reaction Of People After Watching Brahmastra Here!!
Ayan Mukerji's project, Alia Bhatt and Ranbir Kapoor starrer 'Brahmastra' is releasing in theaters on September 9, but before that a special screening was held. After this reviews have started coming on social media. While some people have liked the film a lot, some people are calling its story very weak.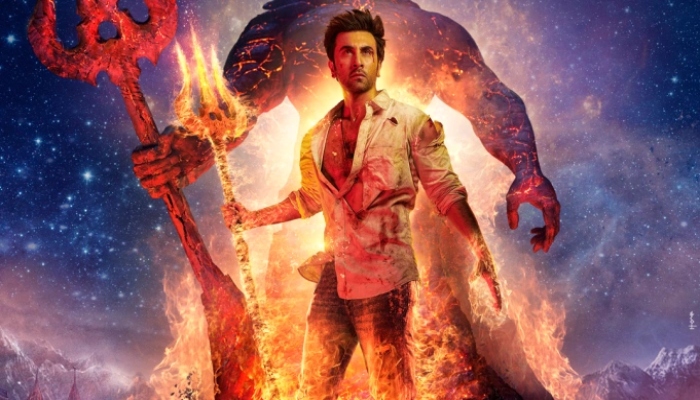 Brahmastra
After watching Brahmastra, users on social media are seen giving their reviews one after the other. There is a mixed reaction regarding the film. A user wrote, "It is an experience like a laser show". Some people are also liking the cameo of Shahrukh Khan in the film. Giving their response, a user wrote- 'Finally saw the film. The script was not expected to the worst level, the story is not on target. The best thing about the film is the cameo of Shahrukh Khan. The run time could have been reduced by 20-25 minutes".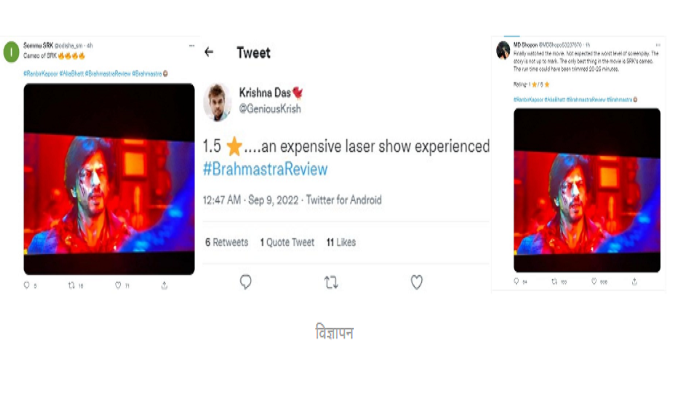 Brahmastra Review
A user wrote – 'The best thing is that Ayan Mukerji has used every actor well. For example: Nagarjuna's character is very good and doesn't have fillers to make the film star-studded, his words for VFX are true.' The reviews about Brahmastra are coming on social media. People say that the script of the film is not good while the VFX uses too much light." While some people find the VFX amazing.
Brahmastra Review
One user wrote – "Media screening ends… A friend who saw the film says it is something that Bollywood has never made before. It will be the ride of a lifetime in a fantasy mythical world. The opening scene, character introduction and climax are on fire. This film will set new records."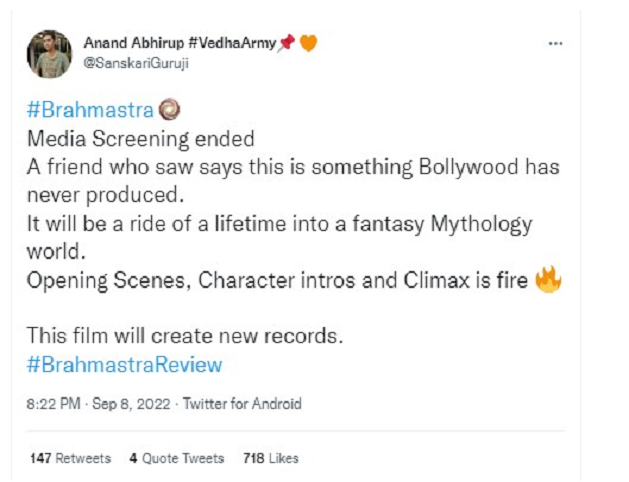 Brahmastra Review
Whatever may be the initial review to the public regarding Brahmastra… whether the film performs well or poorly, it will be known only from the collection from the ticket window. At present, Brahmastra has earned well in advance booking, according to which the film is expected to have a bumper opening on the first day. Along with this, taking out a big budget of 410 crores is also a challenge for the makers.