Millie Bobby Brown showcases her trendy denim ensemble on Instagram, radiating confidence and playfulness, while fans celebrate her style and upcoming shows.
Millie Bobby Brown, the 19- year-old sensation known for her role in Stranger Things, recently shared some fun and stylish glimpses of her life on Instagram. On November 14, she treated her nearly 64 million followers to a series of snapshots where she flaunted a chic denim micro mini-skirt paired with a sleek black crop top and stylish leather jacket. The ensemble was completed with a sultry smokey eye a glossy pink lip, and her brunette tresses styled in loose waves, creating look that confidence and sophistication.
Millie slayed in Denim Skirt
In the carousel of photos, Millie Bobby Brown struck playful poses, making sure to showcase her stunning diamond engagement ring, sparking excitement among fans. The actress playfully captioned the post as "Fun nights in denim." inviting an outpouring of admiration from her followers. Comments flooded in, with fans expressing adorations like "UR SO BEAUTIFUL MILL MILL," while a second  one commented excitedly, "so ready for damsel and strangers thing 5 and the electric state. 2024 will be your year!!
One fan couldn't help but express astonishment at Millie's growth, stating, "This girl was underage yesterday, how did this happen?" Another dedicated follower hailed her as the "IT girl of this new generation," underscoring her influence and popularity.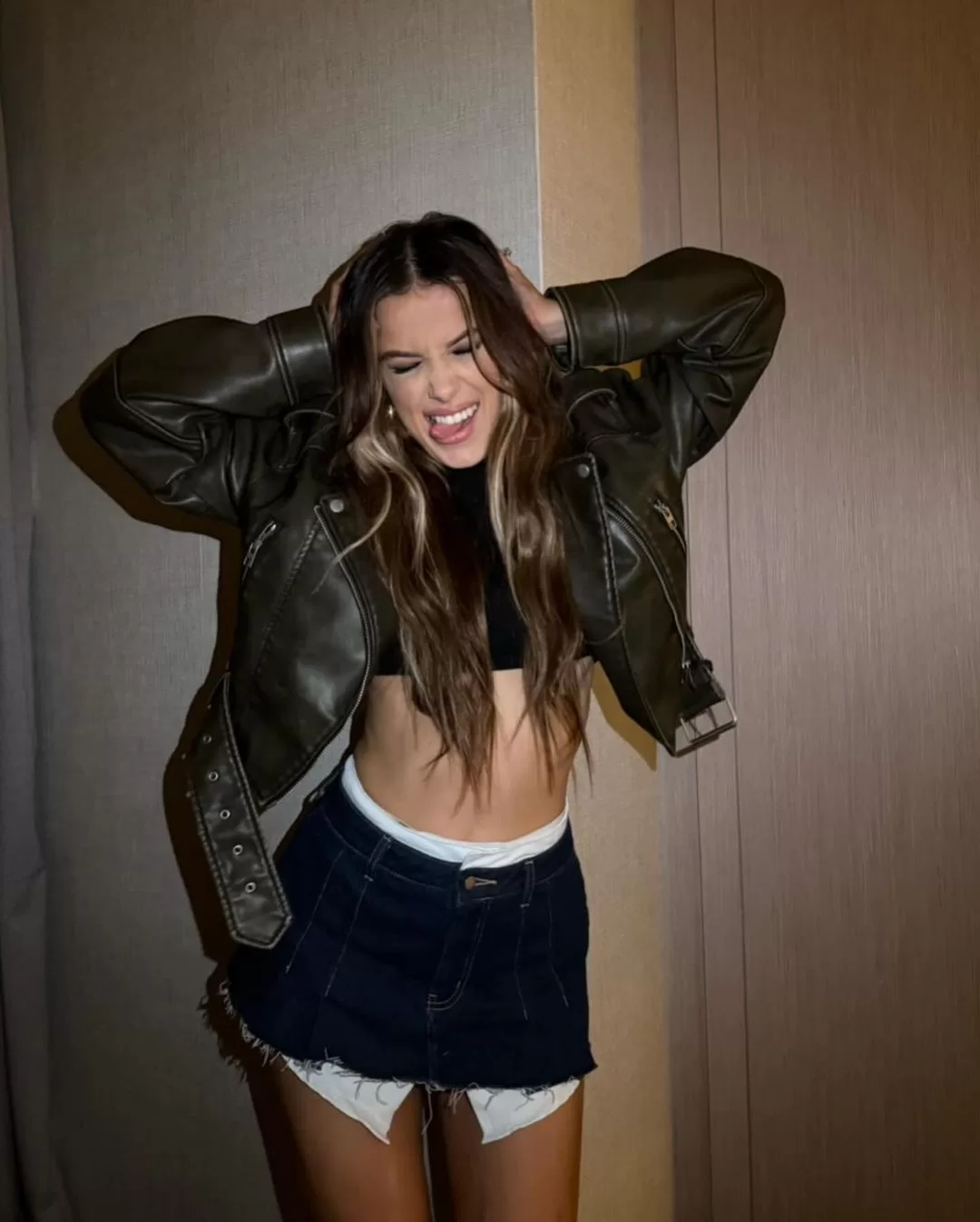 Millie Bobby Brown's engagement
These stylish snapshots coincide with Millie's engagement to Jake Bongiovi, 21, which she joyfully announced on April 11 with a romantic photo. The couple's happiness was  met with congratulations from various well-wishers, including Paris Hilton.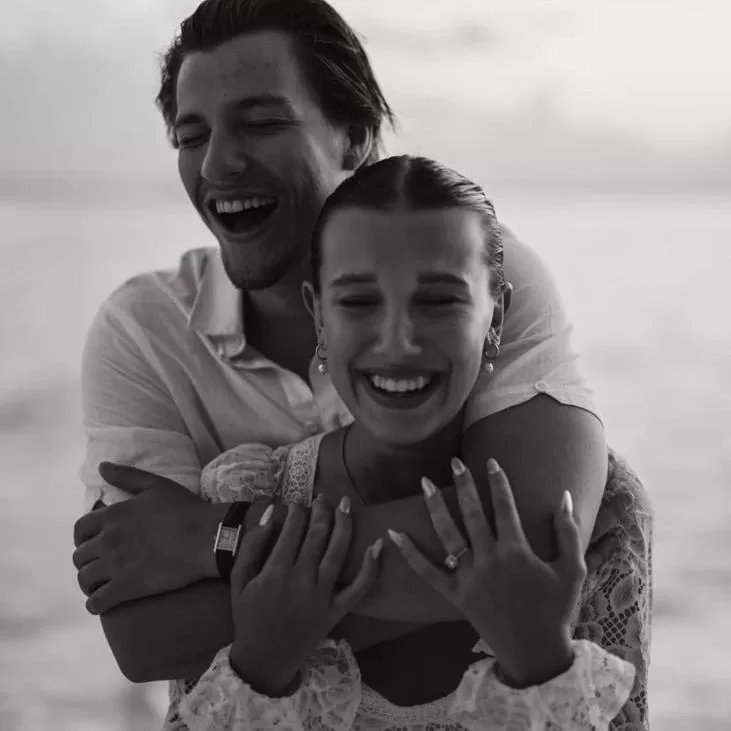 The relationship between Millie and Jake first caught attention in June 2021, as reported by PEOPLE. Millie's vibrant social media presence not only showcases her evolving style and confidence but also provide a glimpse into her blossoming romance, captivating fans around the world.