Sex While Wearing Blindfolds: Everything You Need to Know!
If you're looking for a simple method to spice up your sex life, look no further. We have just what you require: a blindfold. We have all the proof that this sex toy might be just what you're searching for to spice up your sex life. It is one of the most popular adult toys in the world, and the greatest thing is that it is quite affordable. If you don't have an eye mask, scarves or stoles can be used instead.
If you're new to the realm of bondage, don't worry; we've covered everything from the fundamentals to advanced blindfolding methods.
When it comes to blindfolding, there are a few things to keep in mind.
If you're going blindfolded, do yourself a favour and talk to your partner about everything before you start—hard boundaries, safe words, time restrictions, and so on. Blindfolding demands a high level of trust and cannot be accomplished without communication. Before you decide to attempt something new in the bedroom, make sure you talk it over with your spouse.
While eye masks work well as blindfolds, you may also use customised bondage masks, which are more flexible. You can't go wrong with silk scarves and stoles if you want a more secure grasp. If you can't locate something that appeals to you, put a long handkerchief around your neck. Don't be afraid to try out a few different possibilities until you find one that works for you.
Let Your Partner Take Initiative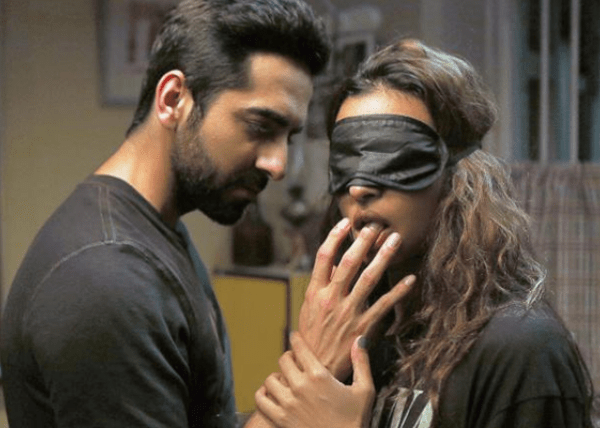 The nicest aspect about wearing blindfolds is that you can relinquish control. We know it's easier said than done, but trust us when we say it'll help you experience one of your finest orgasms ever. Allow yourself to be present at the moment and trust your partner; you can always guide them but not control the circumstance.
Don't be afraid to try new things.
What could be more enjoyable than attempting new sex experiences? The sky is the limit when it comes to blindfolding! You can have your lover make you taste strawberries coated in chocolate, tickle you with a feather, or massage an ice cube across your body. These are just a few ideas; you may try out other things and see what you like. You can try cock sleeves. A cock sleeve is a sex product that people primarily use to increase the girth and length of their penis.
So, are you ready to let go of your inhibitions and attempt blindfolding? After all, it's sometimes all about how you feel rather than what you see.