Shahrukh Khan, the greatest and most charming actor of Bollywood achieved the title of 'King of Bollywod' after many struggles and hard work. But his hard work surely is enough for his children to attain the limelight and fame. Aryan Khan and Suhana Khan are expected to be the new entries of B-town soon.
SRK's daughter Suhana Khan somehow managed to steal limelight with her stunning looks lately. As she is growing up, she is turning into a gorgeous lady. Her charming looks and personality took us all by surprise.
The two events which created the way for success and fame for the 17 year old, Suhana were:
Bachchan's Diwali Bash 2016
Like every year, Amitabh Bachchan hosted a Diwali Party last year too. Almost all the Bollywood Celebs were present at the event but Suhana Khan took away all the charm with her ethnic 'Radha' looks. The shutterbugs could not take the cameras off from her as she entered in her remarkable blue and red lehenga choli. The star kid was seen to be entering the glamour world.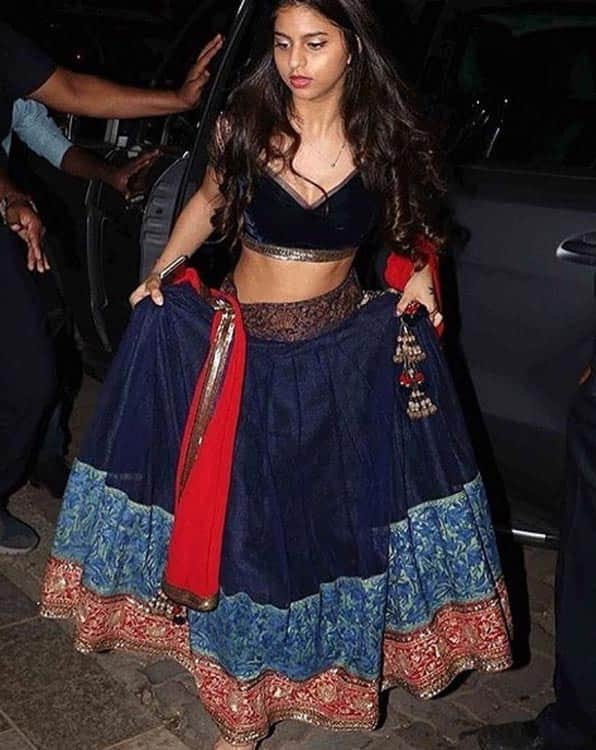 Gauri Khan's designed restaurant's inauguration
SRK's wife, Gauri Khan recently designed a contemporary Indian restaurant in Mumbai and a fleet of Bollywood stars made their way for the inauguration. From Sonam, Jaqueline, Alia nailing their fashion styles to Sidharth, Sushant, Anil Kapoor and Karan Johar in casual styling senses, all Bollywood stunners walked in with a commendable style. While, SRK himself was dressed up casually in black, his daughter was the cynosure of that event; she stole the show with her graceful looks. She was dressed up in a very hot short tangerine dress. Posing with her father for the cameras, she looked confident like never before.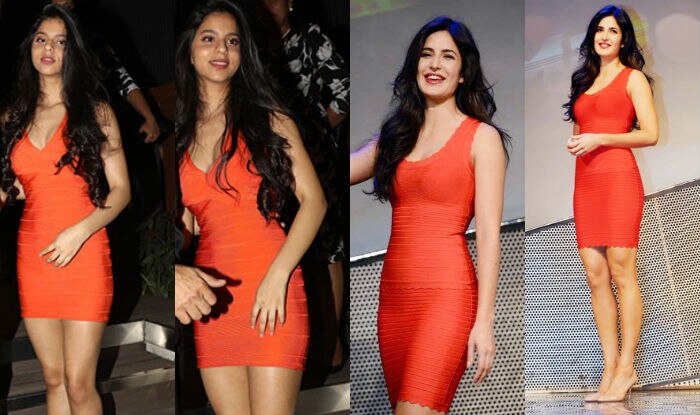 We have to admit, she has undergone a drastic transformation and she looks gorgeous like never before.