Shame! Dhoni's 5-Year-Old Daughter Ziva Is Getting Ra`pe Threats Online Over A Lost Match
India has reached another level of low as MS Dhoni's five years old daughter Ziva has received rape threats for her father's performance in a match. As is shaming the wives and girlfriends of the cricketers wasn't enough for their performance, now this has gotten gut-wrenching. Yesterday's match of Chennai Super Kings versus Kolkata Knight Riders saw a low performance by the captain cool Mahendra Singh Dhoni. While one could've blamed his bad form or low practice or age as a reason, the sh*th*les of social media decided to drag his little daughter into it.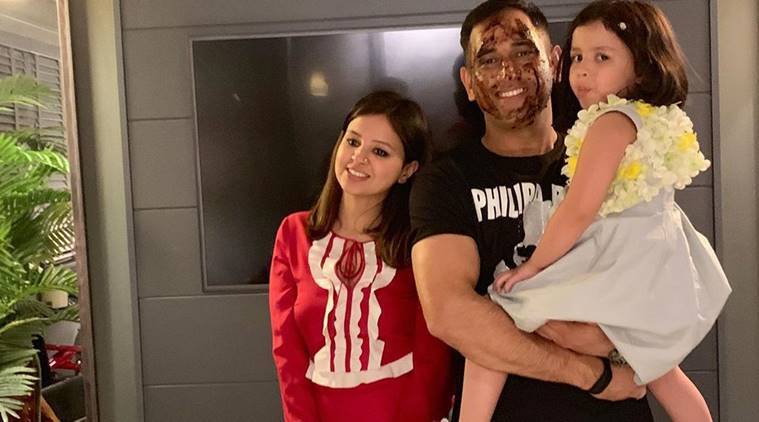 This has come as a shock that shows what society has turned into. In a society where people participate in candle marches and protests for rape victims and the slogan 'Beti Bachao' is going strong, such people bring shame to the country. It is literally gut-wrenching to read the comments about the little innocent girl getting rape threats on social media. The screenshots of the comments started making rounds on social media and people were really ashamed of the same.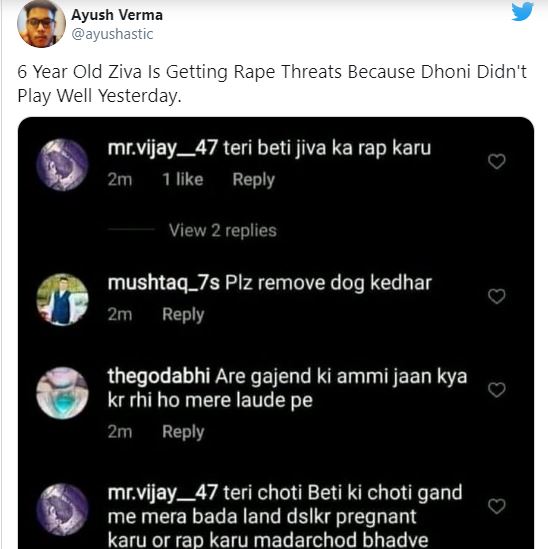 Many people shared the same stating their concern about society. One of the users commented, "What the hell is wrong with people? How insensitive and cheap their thinking is! Just for a match, is that match important or girl? Nonsense mentality" While another one commented, "Do people realize what shithole we have become? Can you even imagine where we are heading as a country? Morally dead and decayed nation!" There was another who said that he is disappointed as an Indian, "6 Year Old Ziva Is Getting Rape Threats Because Dhoni Didn't Play Well Yesterday This Is India, I'm Disappointed As An Indian."