Shantanu Hazarika Opens Up On A Relationship With Shruti Hassan; Says, "Marriage Is Not On The Card Yet"
Artist Santanu Hazarika opens up on his relationship with actress Shruti Hassan. Santanu is always praising Shruti and her nature. He never missed any chance to make her feel special via commenting on her social media posts. As per Shantanu, the strength of their relationship is the creative similarities they both shared.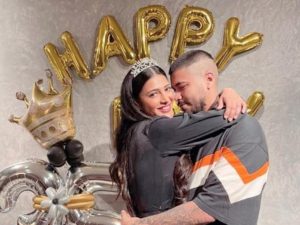 Via chat show, Shantanu was asked about the bond he has with Shruti Hassan? On this, Shantanu tells "Shruti has inspired me in many ways. We are a very inspirational couple. A lot of things in our life are inspired by each other, it's like the incubation of ideas. Amazingly, I have a partner who is equally creative and provocative in her domain. Every day, I come up with so many different ideas, thoughts, and perspectives. Having this sort of a bond with your partner is very inspiring as an artist"."That time (pandemic and lockdown) has made us more patient and also at the same time, now, there is a different kind of understanding and resilience, which can only be built when you are sharing a common space," he added.
While talking about their unmatchable bond, Shantanu clears that even after having a dream partner the marriage is not on the cards."We are already married creatively… That shows how strong our bond is… We are creative people who like to do creative things together, which is very important for us. When it comes to (marriage), I don't know about that. Let's see how things go," he continued.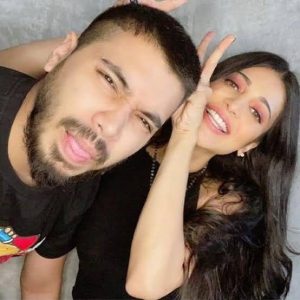 Shantanu and Shruti were known each other since 2018. After several meetings, the bond becomes closer between them and they were dated in 2020. They both are in the public eye and accept the relationship in front of all. They both joined go live together during the COVID pandemic.