Sonam Kapoor Shares Her Mirror Selfie Flaunting Her Pregnancy, Anand Ahuja Expressed Love Like This!!
Bollywood's famous celebrity Sonam Kapoor is enjoying her pregnancy time these days. From her pregnancy days she often shares her pictures and videos on social media that really inspires other would be moms also. Sonam is often seen hanging out with her husband Anand Ahuja and sometimes having fun at their home. Sonam and Anand are eagerly waiting for their first child these days and their excitement is quite visible through their pictures. Recently, the actress has posted a picture in which she is seen flaunting her baby bump while looking in the mirror.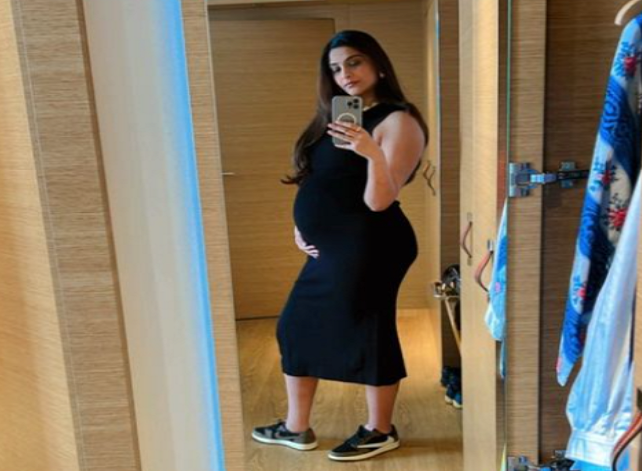 Sonam Kapoor
The actress is seen taking a mirror selfie in a black short dress. In this selfie, Sonam is seen holding her baby bump in the dressing room. Sonam is wearing a sleeveless black dress and carries sneakers. The actress completed her look with open hair.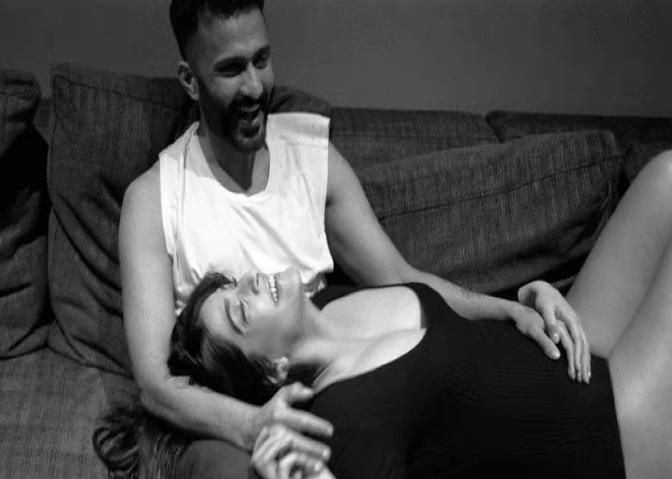 Sonam Kapoor
Sonam often shares pictures of her maternity style on social media. The actress had done a photoshoot in April, in which she was seen wearing a black netted one piece. Earlier in March, the actress was seen in a blue blazer during the opening of her store in Mumbai. She had also shared pictures from her pregnancy shoot posing with husband Anand.
Recently, Sonam shared a video in which the actress was seen making her favorite sweet. On Monday, she posted a short clip with husband Anand on Instagram Stories. She wrote along with the video, "Reunited with my love." In the video, Anand was seen kissing the actress on the forehead.