Sonam Kapoor's Son Vayu Kapoor Ahuja's Rocker Costs Rs. 25,000; Check Out Story!
New mother, Sonam Kapoor is enjoying spending time with her kid, Vayu. As soon as the actress sets free from her events, she arrives back to her home in order to spend some quality time with her son by playing and relaxing with him. On a Sunday morning, she shared a small snippet with her son.
In the posted image, his son was seen playing in his rocker, and Sonam wrote, "Sunday morning Play Time!" His child was observed to be dressed in an adorable red-white baby dress. The brand name of the baby bed caught the attention of the viewers. According to the reports, the rocker is from Nuna, which is a USA- based brand.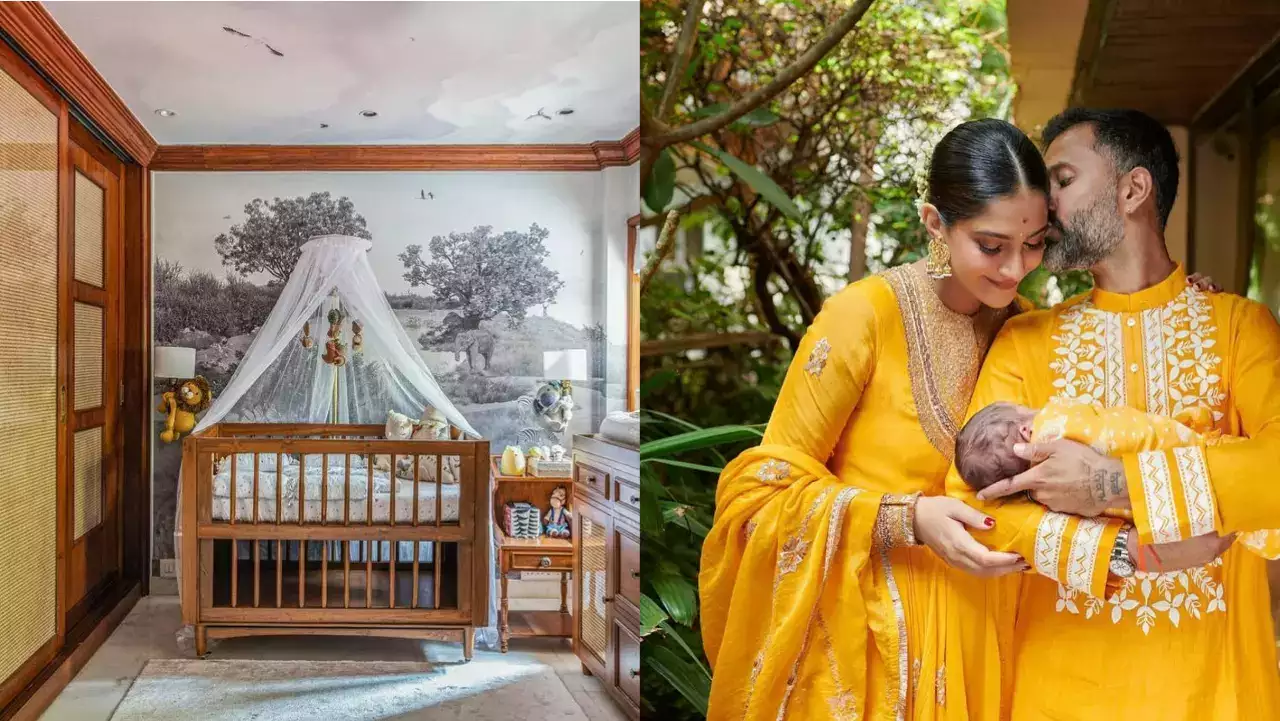 The worth of the rocker is expected approximately of rs. 25000. The rocker is known for its brilliant features which functions as a rocker. It can also be employed as baby sitting seat once the baby turns into a toddler. As viewers, through such an instance one comprehend the nature of Vayu's mother to be both loving and caring for her child. The actress also posted an image of Vayu's room which was all decorated in wooden furniture with a wallpaper themed on forest consisting of elephants, trees and birds.
She stated in the caption, "This post is an appreciation post for the people who helped my mom and I put together everything for the arrival of my baby boy."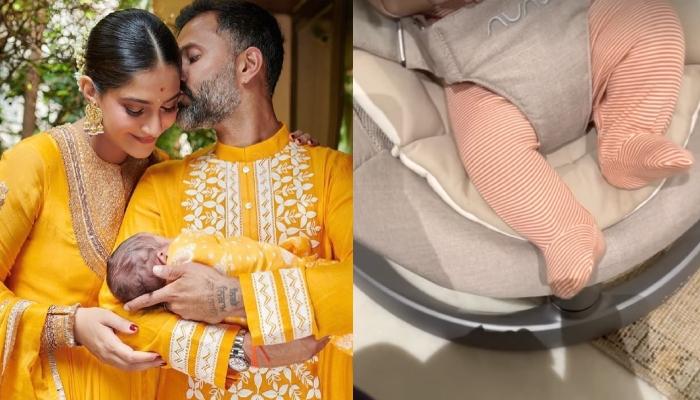 Talking about the actress's pregnancy, she revealed that she didn't bear stretch marks any longer. furthermore, she tried to help other pregnant women by amplifying the products she used on her official Instagram page. She mentioned that she had also drank collagen, had adequate vitamin C and proteins too.