Saif Ali Khan and Amrita Singh's daughter Sara Ali Khan who is currently shooting for Abhishek Kapoor's Kedarnath is all set to make her debut opposite Sushant Singh Rajput in the Bollywood industry. Even before the release of the film, the star kid has already become the talk of the town.
It was only recently that the shoot for the film has begun and little did we know that the newbie has already started showing her true colours on the sets.
According to a report in an esteemed daily, Sara is allegedly throwing tantrums on the sets. A source unveiled, "She wants to be sure about her look in her debut movie, and hence she wants her makeup and dress to be fine. Therefore she is taking a long time to get ready. She gets multiple changes made to her look. She clicks pictures and sends it to someone and then suggests changes to her look according to the responses she gets."
The source further added that "Abhishek tried to talk her into mending her ways. But Sara prevailed, and she still has her ways on the sets."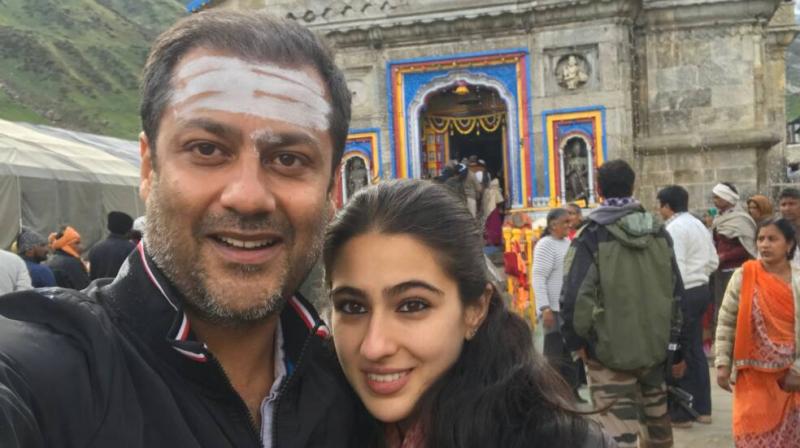 It seems that the leading lady of the film is in no mood to change her ways. But this kind of attitude is only going to hamper her career even before it takes a flight.
While she might be right on her part to give in her best efforts to appear good on the big screen but at the same time other things need to be kept in mind as well. We hope that she'll understand this soon.
Kedarnath is a love story set against the backdrop of a pilgrimage in which Sushant will essay the role of a dacoit and Sara his lover. The film is scheduled to release in June 2018.