Sunny Deol is surely one of the biggest superstars ever produced by Indian cinema. Much loved for his famous blockbusters like Ghatak, Ghayal, Damini, Gadar, Border, Arjun, etc, Sunny has had quite a bumpy career. His decades old films till date find audience but with very few new films, he is seldom seen on the silver screen.
However, currently he is gearing up for 'Poster Boys', an official remake of a Marathi film by the same name. This film also stars his brother Bobby Deol and Shreyas Talpade in the leading roles and is slated to release on September 8. Ahead of the film's release, he recently opened up about the biggest controversy of his Bollywood career which erupted post the release of SRK and Juhi Chawla starrer Darr.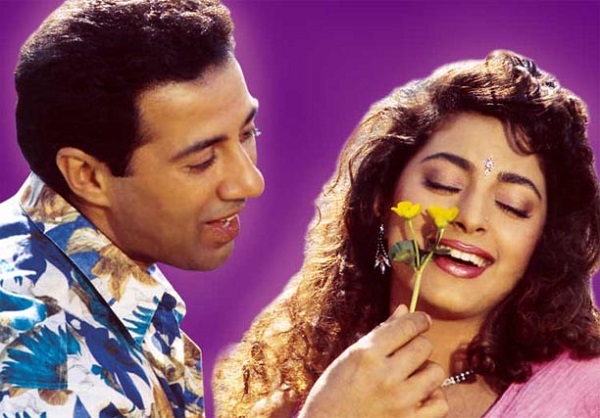 Actually, after the release of Darr, Sunny had slammed Yash Chopra and Shah Rukh Khan for betraying him. He even promised to never work with Yash Raj Films ever again. Keeping up to his promise, he even rejected YRF's proposal to launch his son, Karan Deol in a grand way via their production.
When asked what went wrong while shooting for Darr, he repented, "That's an old issue. End of the day, people loved me in the film, they loved Shah Rukh Khan as well. My only issue with the film was that I never knew they would glorify the villain. Otherwise, there was nothing else. I always work in films with an open heart and believe in the director. I believe working in trust. Unfortunately, we have many actors, stars who don't function in this manner. May be that's the way they want to get their stardom, but that doesn't stop us from working. Heroism should basically be backed by truth, but unfortunately, we don't consider that as heroism."

In 2001, Sunny was quoted saying fuming words against Yash Chopra. " I will never work with Yash Chopra again. He isn't a man of his words. I don't have good memories about him. He betrayed my faith in him. The making of the film was the worst experience of my life. I was sick of the manipulations and lies. One day in Switzerland, I was so angry that when I stuffed my hands into the pockets, I ripped the jeans I was wearing."