Sushma Swaraj has become the most popular minister in history of country with her sheer efforts in helping people out from crisis situation.
External Affairs Minister Sushma Swaraj has proved she the best performing minister in nearly three years of her tenure as an External Affairs Minister. Swaraj has emerged as hard-working, result-oriented minister who has been a messiah for several people caught in crisis situations at various countries. On the occasion of International Women's Day, we are featuring some of her achievements as External Affairs Minister that literally brim every Indian with pride.
In addition to dealing with major international crises, she has also been sorting out the problems of many individuals online,  just a tweet to minister is enough to get a helping hand from Indian ministry; that too without any fuss or fanfare.
Here list of events Sushma Swaraj and the Ministry of External Affairs went above and beyond to restore our faith in the bureaucracy.
1: She helped in rescuing and evacuating a woman from Johannesburg in April 2015. The Indian origin woman was under house arrest in Johannesburg.
2: She helped out an Indian origin woman who lost money and passport in Germany.
3: Her ministry helped rescued 168 Indians being held hostage in Iraq.
4: Rescuing people during Yemen crisis.
5: She not just helped Indians during Yemen crisis but citizens of other countries as well. Internationally she received applauds for helping people out in crisis situation.
6: She helped in evacuating three Pakistani nationals from Hodeida.
7: Helping people out from Nepal earthquake in April 2015.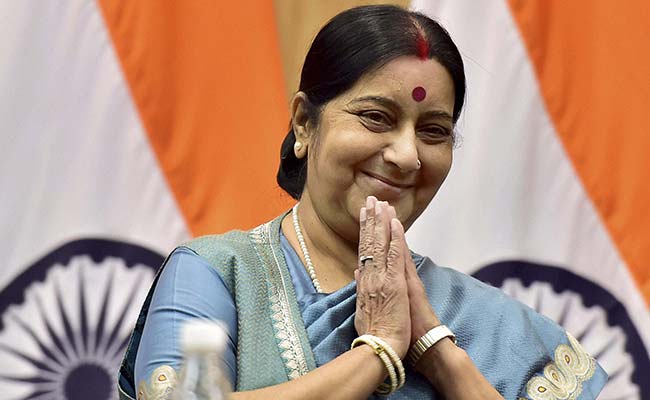 Swaraj has been serving as the Indian External Affairs Minister under Prime Minister Narendra Modi since May 2014, responsible for implementing the foreign policy of Narendra Modi. She is only the second woman to hold this position after Indira Gandhi. She has been elected seven times as a Member of Parliament and three times as a Member of the Legislative Assembly. At the age of 25 in 1977, she became the youngest cabinet minister of north Indian state of Haryana.
Sushma Swaraj was born at Ambala Cantt, Haryana on 14 February 1952. Swaraj began her political career with Akhil Bharatiya Vidyarthi Parishad in the 1970s. After the Emergency, she joined the Bharatiya Janata Party. Later, she became a national leader of the BJP. She has also served as minister for Information and Broadcasting, Union Health minister during BJPs regime in country.