T-Series Becomes 1st Ever Channel To Cross 200 Million Subscribers On YouTube- Checkout!
Bhushan Kumar's T-Series concludes the year with another achievement: it has surpassed the 200 million subscriber mark! T-Series, India's largest music label and film company, has achieved the 200 million subscriber mark on YouTube, becoming the first channel in the world to do so.
T-Series has seen incredible growth in recent years, producing not only the best music but also a diverse selection of films under its name. With a total of 29 channels across languages and genres, the T-Series network has over 383 million subscribers and 718 billion views.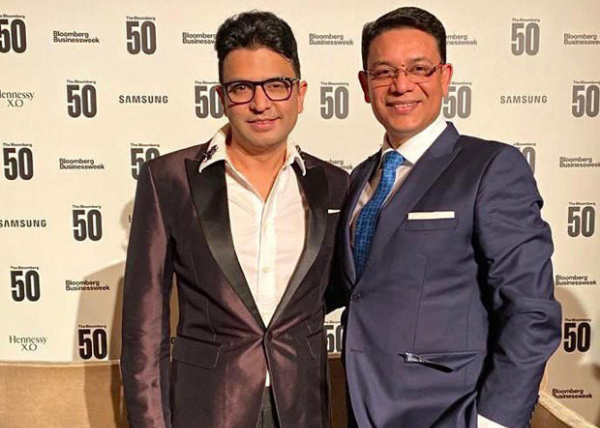 Speaking about this phenomenal success Bhushan Kumar, Chairman & Managing Director of T-Series, says, "We are thrilled to be the premier Indian YouTube channel to hit such a massive subscriber base. This is indeed a proud moment for all Indians given that a homegrown Indian channel has become the first channel to cross a colossal 200 Million Subscribers mark on YouTube. We are truly grateful to our discerning fans across the world for showering our content with so much love and admiration. This success reinforces our belief that content is and will always remain king! I am fortunate to have a passionate team without which this would not have been possible, and I dedicate this success to my digital & music teams. "
T-Series, or Super Cassettes Industries Private Limited, is an Indian music record label and film production firm formed on July 11, 1983, by Gulshan Kumar. It is most renowned for Bollywood soundtracks and Indi-pop music. T-Series is India's largest music record label, accounting for up to 35% of the Indian music business in 2014, followed by Sony Music India and Zee Music.  T-Series is most known as a music label, but it has also had moderate success as a film production firm.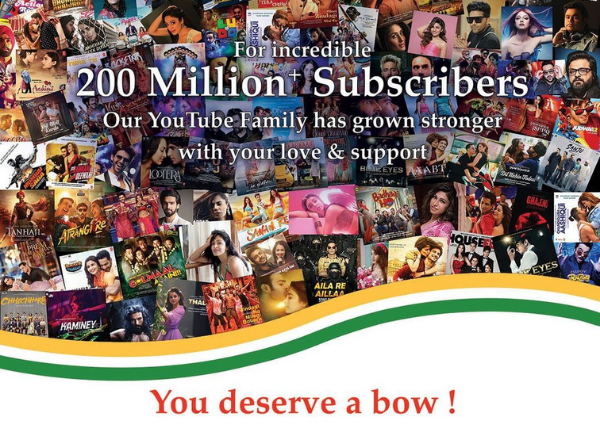 Kumar, who started as a fruit juice vendor in Delhi, created T-Series to sell pirated Bollywood songs before expanding into fresh music production. The soundtrack for the 1988 Bollywood hit Qayamat Se Qayamat Tak, composed by Anand-Milind, written by Majrooh Sultanpuri, and starring Aamir Khan and Juhi Chawla, became one of the best-selling Indian music albums of the 1980s, selling over 8 million copies. With the release of Aashiqui (1990), written by Nadeem–Shravan, they finally became a leading music label, selling 20 million copies and becoming the best-selling Indian soundtrack record of all time. Gulshan Kumar, on the other hand, was assassinated on August 12, 1997, by the Mumbai criminal syndicate D-Company. T-Series has been led by his son Bhushan Kumar and younger brother Krishan Kumar since then.