Taapsee Pannu On Being Called "Arre Tu To Veteran Hai!" By Late Actor Rishi Kapoor
After being so successful in South Cinema, the actress 'Taapsee Pannu' debuted her Career in Bollywood with the movie 'Chasmeh Baddoor.' In her debut, she shared the silver screen with Ali Zafar, Siddharth, Divyendu Sharma, and the late Rishi Kapoor. The actress was recalling her experience and the suggestions she got at that time. However, after doing more than 10 movies in South Cinema, she struggles to achieve in Hindi cinema as well.
Once, she was told to wipe out all the memories she has from the south as people are going to judge her and always marked her as a South Indian actress. The Baby actress said, "When I Joined Bollywood nine years ago, at the time Chashme Baddoor was released, I was suggested that you have to wipe out the fact that you are from the South because people will start looking at you like a South Indian actress. I was like, "Yaar maine itni mehnat kari hai vahape, why is it not looked at as an asset?" I'd done some credible work, and on top of that, I'd worked with some really good and credible names there."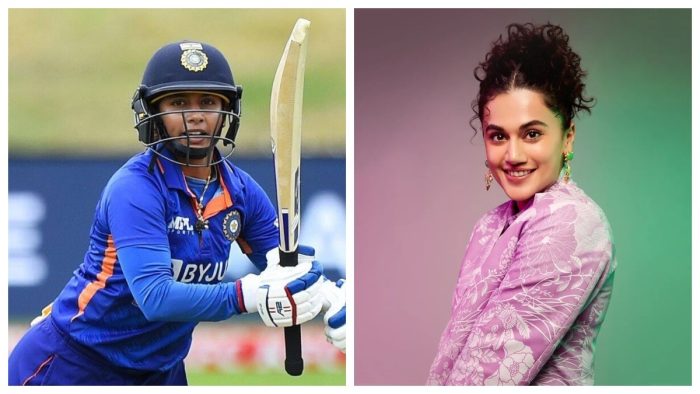 She also confessed that when the legendary actor Rishi Kapoor came to know that she was not a fresher but did a lot of work in South Cinema, his reaction was hilarious. The actress added, " I recall an incident at the sets of Chashme Baddoor, Rishi Kapoor sir asked me once, 'So how many films have you done in the South?' I said 10 and I am working on the 11th one. And by the time Chashme Badoor was released, I had 12 South films out. And he was like, 'Arre tu to veteran hai!' So he was shocked to know that I had done this much work."
Taapsee is all set for her latest release of 'Shabash Mithu' a sports biopic based on Indian cricket Mithali Raj. The movie will be released on 15 July.