The Accused In The Attack On Filmmaker Prakash Jha Was Convicted Of Murder In 2014
While shooting for Ashram in Bhopal, filmmaker Prakash Jha was attacked by Bajrang Dal activists. One of the main accused is Sushil Sudele, a convicted murderer. Furthermore, according to NDTV, the convict got bail after destroying the set.
Sushil Sudele was the regional head or Prant Pramukh of the Bhopal unit of Bajrang Dal. He was put behind bars with seven others after they attacked the set of Ashram. The accused were released the next day. According to the police, the reason for their bail was the minor charges against them. The reason behind the minor charges were the producers. They weren't interested in filing charges against the accused.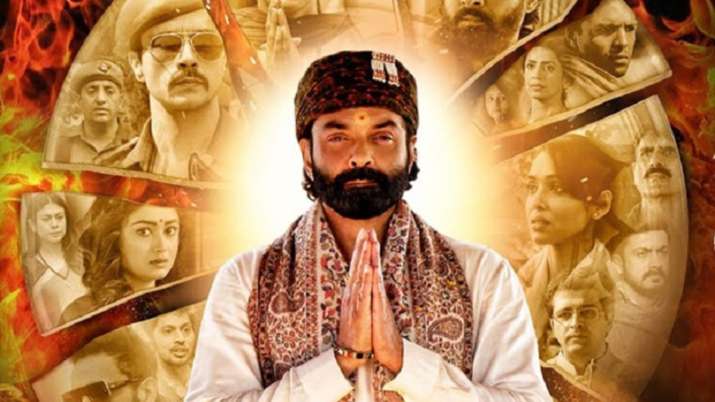 In 2014, Sudele was convicted of the murder. He was convicted of murdering the owner of Bhopal-based Gurukripa Travels, Bhagchand. Sudele murdered him because he refused to serve him. He killed Bhagchand with five others on February 5, 2011.
Later, in 2015, he and his co-defendant, Rajkumar Chourasiya, were granted bail.Chourasiya is now the supervisor of the Bhopal Municipal Corporation, and Sushil is the central India convener for Bajrang Dal.
According to legal experts, Sudele's bail should have been denied due to his criminal record. Moreover, the BJP also faced accusations of protecting criminals by the Congress. The opposition also stated that despite being a criminal, Sushil is enjoying freedom just because of his political connections.
Reportedly, Sushil has been seen in many pictures with Chief Minister Shivraj Singh Chouhan, Home Minister Narottam Mishra, RSS Chief Mohan Bhagwat, and other BJP and RSS leaders.
In a conversation with PC Sharma, former State Law Minister and Congress leader, he said, "Suresh Sudele organizes the attacks and many, including the state Home Minister, praise him." He is on bail in a murder case. If the government shelters people who have broken laws, then how will we build a film city and generate more employment? He should be sent to prison immediately. It's unfortunate that the state government is sheltering him."
Home Minister Narottam Mishra, in his statement, said that the show was an "attempt to deliberately target Hinduism". Later, Mishra also raised the demand to change the name of the web series.
Further, the Home Minister said, "I also support this. Why is the web series named "Ashram"? They will understand the consequences if they name it (web series or stories) after others' (religion)? We consider the ransacking to be wrong. Four people were arrested, and further legal steps will be taken. But, Jha saheb (Prakash Jha), think about your mistakes too. "
When questioned about the incident, Sudele said, "We did not threaten Prakash Jha; it was a symbolic protest. Their bouncers from Bhopal attacked us first, then this incident happened."
According to the sources, there's a video that shows Sudele throwing ink on the producer, and it can be heard that they were calling the lead actor, Bobby Deol.