The Top Gifts For Women Who Love To Gamble

If there's a woman in your life that loves to gamble then you're in luck — gift giving should come easy.

While gambling was previously associated with men, more women than ever are getting into gambling and enjoying their favourite casino games both at home on their favourite online casino sites as you'll find out at this page. In the UK alone, study shows that nearly half (42%) of women gambled over the last four weeks on activities that include things like the National Lottery draws, bingo and scratch cards – as well as fruits and slot machines. And it's likely there's a gambling-loving woman in your life… and maybe a holiday or gift-giving event coming up too.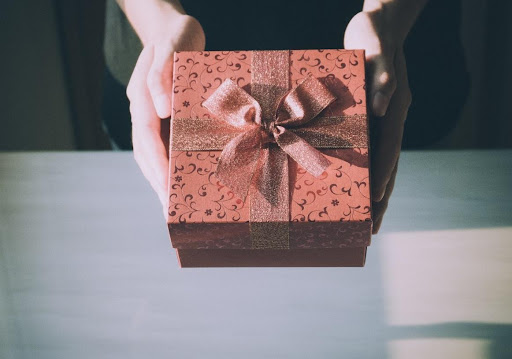 We've compiled a gift guide of the top things to give a gambling-loving woman, making it easy for you no matter what holiday it happens to be. Read on to find out more.
A casino-themed charm bracelet
Charm bracelets have had a longstanding history, with some historians believing they dated back to 400-500 BC having first been worn by certain religious requirements. These days though, they're definitely back in style with brands like Pandora popularising these personalised forms of jewellery, allowing the wearer to collect or be gifted a variety of charm pieces to match their style and interests. 
If the woman in your life who loves gambling already owns a charm bracelet, it's worth finding out what charms she already has as it's more than likely she'll have a gambling themed one. There are lots of great gambling themed charms like dice, poker chips and mini slot machines which are idea to add to her collection. If she doesn't currently own a charm bracelet, it makes for an excellent gift anyway and getting her started with her first casino charm will certainly be well received. 
Gambling mug
If you've got a gambler in your life, a gambling mug is a must have. There's loads of great casino themed mugs that have funny slogans that mention gambling or images. Everyone can use a mug, and one that has their favourite game pictured on it will certainly get their day started off right. 
Whether they're a tea or coffee drinker, a gambling mug is always an idea gift to give.

Slot machine Christmas ornament
Christmas ornaments are such a personal thing and are often kept as keepsakes, taken out and appreciated year after year. For a slot-machine lover, there's nothing like a slot machine Christmas ornament to brighten up their tree and put them in the holiday spirit for years to come. You can give this gift at any time of year but giving it at Christmas is ideal as they're likely to already be in the holiday spirit and will be sure to be used the following year.

"I'd rather be at the casino" socks
These aren't your average gifted socks. A pair of "I'd rather be at the casino" socks makes for a fantastic gift for casino lovers and can be worn at home or even out if you're looking for a bit of novelty and uniqueness in your outfit. 
These socks can be stuffed into a stocking or as part of a gift box. And are really great to give to the gambling-loving woman in your life at almost any time of year. They come in a variety of styles, colours and sizes so there definitely will be one that's the right fit for them for you to choose from. 
Poker chip set
A poker chip set is a really fantastic gift for the women in your life to love to gamble as it will allow them to host poker nights of their own. Like some of the other items on this list, they come in an array of sizes and styles to suit their personal tastes and are a must-have for them to have at home. Just be sure to check if they've not already got one as if they're a true fan of gambling they might be likely to own one!

Shot glass roulette
Shot glass roulette is such a fun game for gambling and party lovers. This is the perfect gift to give a gambling loving woman when they're hosting a party as it can really liven up the night.