This Is How Aishwarya Rai Bachchan Reacted When Asked If She Wed A Tree Before
Well, many weird rumours have made news, particularly during Bollywood star weddings, and the most recent one involved Katrina Kaif and Vicky Kaushal. It was said that the pair shot down any would-be photographers who tried to sneak a peek at their nuptials. Wait until you read this, though, if you thought that this was the wackiest rumor you had ever heard. Before marrying Abhishek Bachchan, the love of her life, Aishwarya Rai wed a tree. Yes! It's a rumor, and nobody would even dare to believe it to be genuine.
When the worldwide media questioned Aishwarya about these issues, she apologized and departed in disgrace. They enquired as to her curse. This old interview with the actress is once again making headlines. In it, Mrs. Bachchan discussed these rumors and said that it was surprising for her to even respond to these questions. She also expressed confusion over where to begin as there were so many grumblings to address because they were the most prominent entertainment news at the time.

When Aishwarya was confronted by the international press about wedding a tree before Abhishek owing to her being cursed, she stated it was shocking for her. "You wed a tree, and now you're under this terrible curse, right? You simply wonder, "Oh my gosh, where do I even begin…" The union of Aishwarya and Abhishek Bachchan was one of Bollywood's most publicised nuptials. One of the most costly weddings in Bollywood to date, the couple decided to have a classic, traditional wedding. According to one of the astrologers, Ash and Abhi performed a "Kumbh Vivah" at Varanasi, which is considered to be a holy city. He suggested going to an old Shiva temple to make a remedial pooja.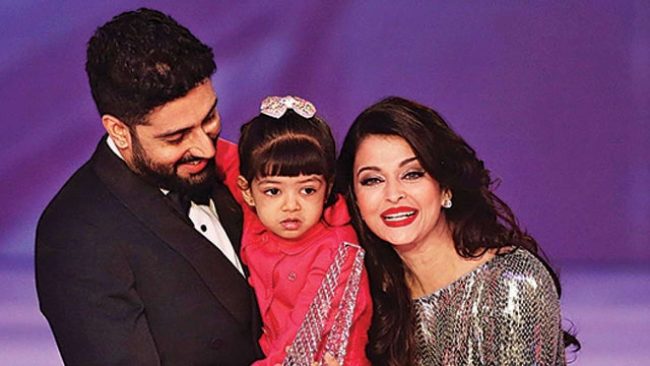 On the work front Aishwarya will be seen in Ponniyin Selvan. One of the recently anticipated movies is Mani Ratnam's Ponniyin Selvan. On September 30, the first part of the movie will be released in theaters. It features an impressive ensemble star cast, including Aishwarya Rai Bachchan, Chiyaan Vikram, Trisha Krishnan, and Karthi.