This Is The Real "Srivalli" Of "Pushpa," Love Happened At First Sight – Check Out Here!
These days, Allu Arjun is making headlines because of his blockbuster film "Pushpa: The Rise." Well, in the film Pushpa, his love interest "Srivalli" is played by Rashmika Mandanna, but few people know that who is Allu Arjun's Srivalli in real life. Let us tell you that South Indian superstar Allu Arjun has been married for 11 years. Allu Arjun married Sneha Reddy on March 6, 2011, in Hyderabad, and he is his real-life Srivalli. It is known that Allu Arjun and Sneha Reddy first met in marriage through common friends. During this, they had exchanged their numbers and, after understanding each other, finally decided to get married.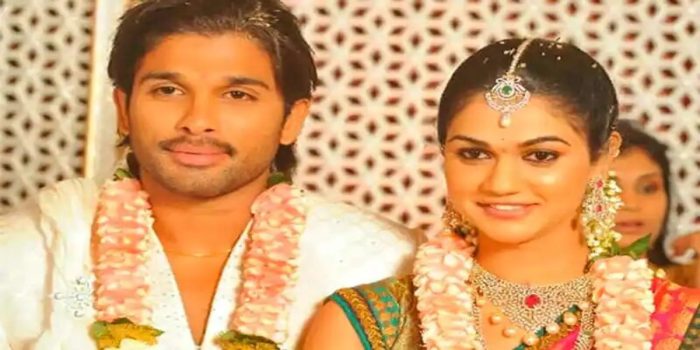 At that time, Sneha had come to India from America after completing her master's degree, but she knew Allu Arjun because, by that time, Allu Arjun had become a well-known actor in South Indian films. Sneha Reddy is the daughter of a famous businessman from Hyderabad. Initially, Allu Arjun's family members were not at all agreeable to this relationship. However, after much persuasion, her father proposed marriage to Sneha's father. But later, Sneha's father was not ready for this relationship at any cost.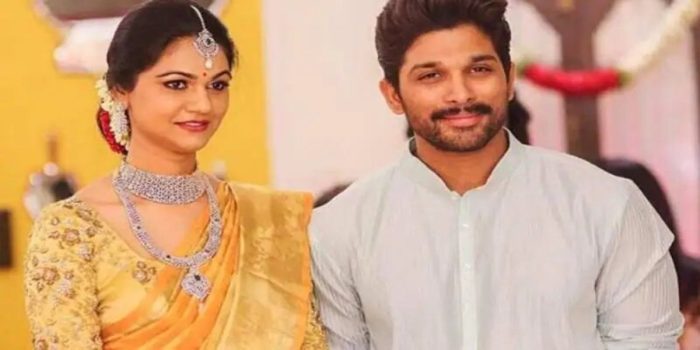 Along with Allu Arjun, Sneha Reddy also persuaded her father a lot for this relationship. During this, they both had to do a lot of hard work. Eventually, slowly, Sneha's father changed his mind about Allu Arjun. He was impressed by her simplicity and then agreed to the marriage. On March 6, 2011, the two took seven rounds for their unbreakable bond as per Hindu rituals in Hyderabad. After three years of marriage, Allu Arjun became a father for the first time on April 3, 2014. Their son, Allu Ayaan, was born, and two years after that, i.e., in 2016, their daughter, Allu Arha, came into the house as Arjun's second child.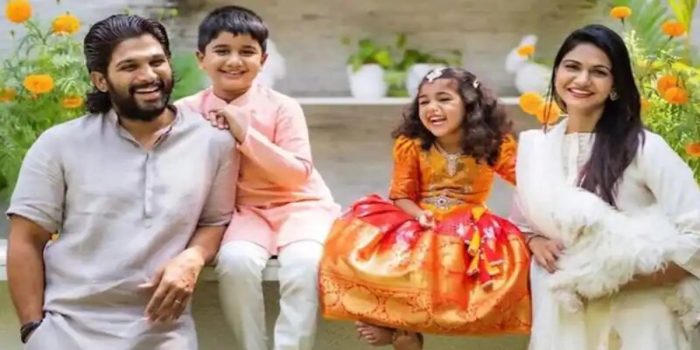 It is known that Allu Arjun is the nephew of famous actor Chiranjeevi. He made his debut in the film industry in the year 2003 with the film "Gangotri". He got recognition after this film, but he got stardom with the film "Arya," which was released in 2004. After this, he gave many super hit films to Tollywood. Speaking about the career of Allu Arjun, he has worked in many films like Arya, Bunny, Happy, Vesamuduru, Shankardada Zindabad, Parugu, Arya 2, Varudu, Vedam, Bradinath, Vaikunthapuramallu, Sarainodu, Rudramadevi, Race Gurram. Let us tell you that in 2023, Allu will also be seen in "Pushpa 2: The Rule."