Tobacco Ad Controversy: IAS Officer Questions Shah Rukh, Ajay & Amitabh Bachchan; Shares A Picture Of Tobacco-Strewn Howrah Bridge
The controversy surrounding the new tobacco advertisements of Bollywood superstars Shah Rukh Khan, Ajay Devgn, and Akshay Kumar is not seeming to stop. One statement after another is adding fuel to the fire in this controversy.
After being trolled on the ad, Akshay Kumar apologized, while Ajay Devgn called it his 'personal choice'. Now an IAS officer from West Bengal has questioned actors like Shah Rukh, Ajay, and Amitabh Bachchan by tweeting.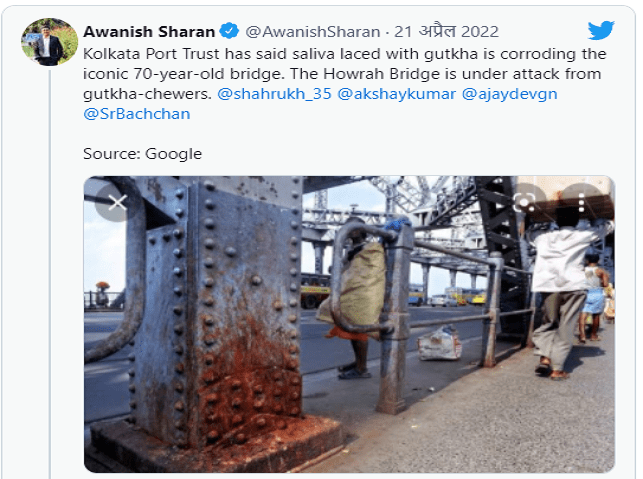 IAS Officer's Post
IAS officer Avneesh Sharan shared a picture of one of the pillars of Howrah Bridge on Twitter. He wrote in his tweet, 'Kolkata Port Trust has said that Gutkha Peak is destroying this iconic 70-year-old bridge. Gutkha-chewers attack Howrah Bridge.
Let us tell you that according to a notification of the Health Department of West Bengal, the sale of gutkha or pan masala (both tobacco products) is completely prohibited in West Bengal.' See what a wonderful measure the 'Kolkata Port Trust' has taken for the convenience of 'gutka lovers'.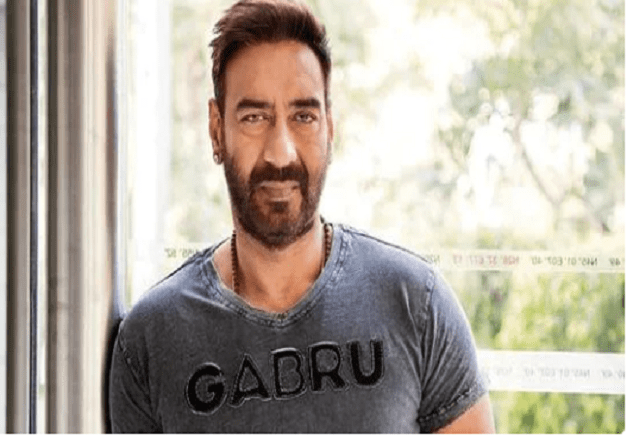 Ajay Devgn
Ajay Devgn said in an interview with News18 that advertising anything is anyone's matter. We are mature enough to take our decisions. He said that some products are harmful and there are some which do not harm. I am advertising cardamom. According to Ajay, harmful things should not be sold.
Let us tell you that recently Akshay Kumar was being trolled fiercely for the advertisement for a pan masala company. After this, Akshay Kumar apologized for the advertisement by sharing a note on social media. He also talked about avoiding such advertisements in the future. And said that whatever money has been received from this advertisement will be donated to them.