Top 5 Travel Tips For Exploring Yourself
Blog by Prarthana Grover
Ever wondered how beautiful life can become if each day came with an exciting new experience and rousing chances to explore the unseen. The sunsets from the peak of the mystic mountains, relaxing at the shimmering sandy beaches, enhancing your historic and cultural knowledge, witnessing the beauty of every culture of its city, is something that every person should experience in their lifetime. If you got 99 problems, believe us, 'travel' is one solution to all of them. Wondering how travel can be both an effective and essential thing at the same time? Well, dig into the blog and get to these 5 reasons why everyone must travel.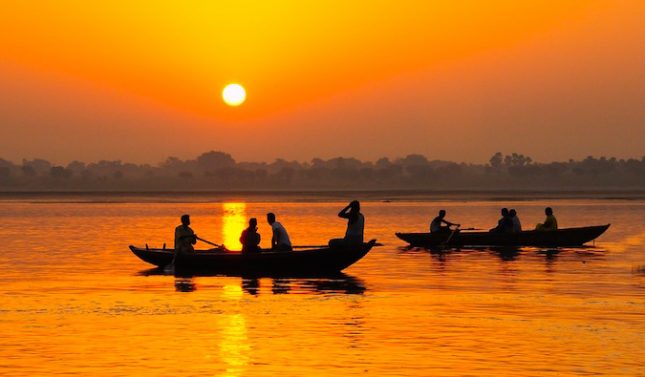 A Whole New Perspective
They say life is too short for the usual routine and undoubtedly, it is true. Once you start traveling, you get to witness a lot. Travel gives you a chance to come across many new adventures on your way and makes sure you make every moment a memorable one. Just like life, travel has so much to offer to you. When you explore new things, you see it your own way and use your creativity towards everything you experience, which clearly allows you to look around from a different perspective altogether.
Explore the Unseen
Every destination has its own culture, tradition, livelihood, food, and the list never ends. Exploring the unseen gives you immense pleasure and allows you to get a whole new experience. Traveling lets you capture the moments that you can cherish all your life. You get to know different cultures, how people live, serve your taste buds with delectable specialties of the place, build up your knowledge and see how beautiful every city or a country is in its own way.
Flirt with the Beauty Around
Getting lost in the beauty around is something every person should experience once in their lifetime. You can count your dream destinations but those uncountable memories are to be lived by. Step out of your comfort zone, skip the shyness, and just flirt with the beauty around you. Travel is the key to know how beautiful the world is and there is so much to discover.
Interact with Strangers
Once you're in a new place, you get to meet new faces. Interacting with strangers or even the local people living there not only boosts your confidence but also builds up your interactive ad communication skills. You get to meet, greet and know the strangers that wash away your shyness and get to see many things through their perspective also.
Personal Growth
Stepping out of your comfort zone, interacting with strangers, trying new adventures, having a new perspective, experience with an open mind, and engaging yourself in the things you tried for the first time, gives you a sign of immense courage. All these clearly just add up and improves not only your mental health but also enhances your personal growth.
If you still need a solid reason to travel, ask somebody about their last vacation and see how excited they get and those eyes and the tone of the voice just light up.