Meet Malvika Iyer, a 28 year girl, who lost both her hands at a tender of 13, in an explosion at her home in Bikaner. But the brave girl refused to lose hopes and continued her life like a true boss! Her mother remained her driving force who never let her side and kept motivating her. Gradually, Malvika managed to do everything on her own sans hands. Except one thing!
Oh yes, there was one thing she was yet to do, i.e. cooking! But a determined diva that Malvika is, did that too, without her hands. Sharing the happy moment, she tweeted,
 "When I lost both my hands to the bomb blast, I'd convinced myself that in this life, I'd never be able to cook on my own. I was having a bad day today, so I picked up the phone to call mom and tell her that there's only one thing left that I haven't tried yet and asked her for a simple recipe to make mixed vegetable curry and she gave me one.
I took my time to clean, open the spices jars, stir, measure, etc and 25 minutes later, I made a delicious subji (just like mom would make).
Can you actually believe this? I cooked without my hands, all by myself!! I still can't believe it.
Moral of the story: Be Unstoppable."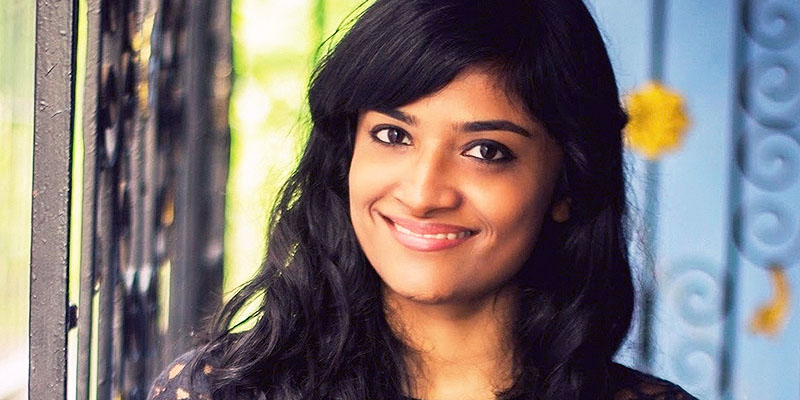 She might not have both her hands but she surely has the undying spirit which is an inspiration for all of us! Tweepals can't stop lauding her unbeatable attitude and in fact, famous chef Vikas Khanna too couldn't ignore her inspiring story. He tweeted, " So here is my promise and dream @MalvikaIyer – to cook with you one day. You make the World a better home."
Malvika sustained severe injuries on her legs like multiple fractures, nerve paralysis and hypoesthesia. She was then hospitalised for 18 months and underwent several surgeries. It was only after that, that she could walk with the help of crutches and was fitted with prosthetic hands. Presently, she is a Disability Rights Activist and is pursuing Ph.D. in social work.