Recently, Urvashi Rautela responded to the image of the stadium's viral sign that went viral when Rishabh Pant made his debut in public. She did, however, receive brutal trolling for the same. Checkout full story to know more!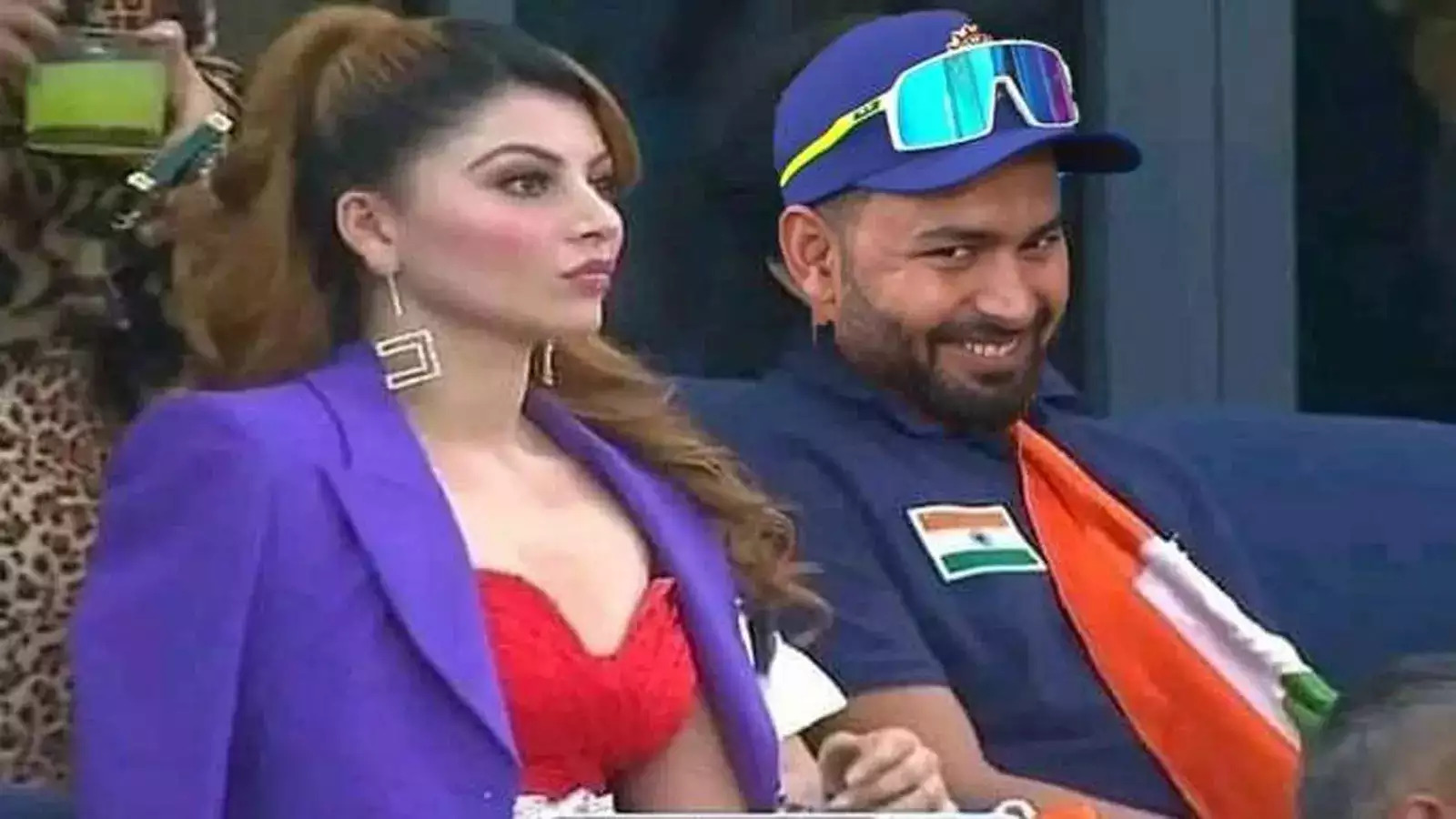 Famous actress Urvashi Rautela has made headlines once again due to her relationship with Indian cricketer Rishabh Pant. For the uninitiated, Rishabh Pant has been excluded from the IPL 2023 as he is making progress in his recovery from his fatal automobile accident in December 2022.
The tragic incident  happened while he was en route to Roorkee. He underwent surgery after suffering several injuries at his head, forehead, and leg. However, Pant recently made his first public appearance as he arrived at the stadium to support his club, Delhi Capitals, in their opening IPL 2023 home game.
Urvashi Rautela Reacts To A Placard
A recent image from the stadium showed a girl holding a sign that said, "Thank God Urvashi is not here," and the image went viral online. A cropped image of Rishabh wearing a white t-shirt from the stadium was also included in the image, but his face was obscured. Urvashi posted the trending photo on her Instagram account and commented on it. The actress, who appeared to be upset by the image, shared it with the following statement: "Why?"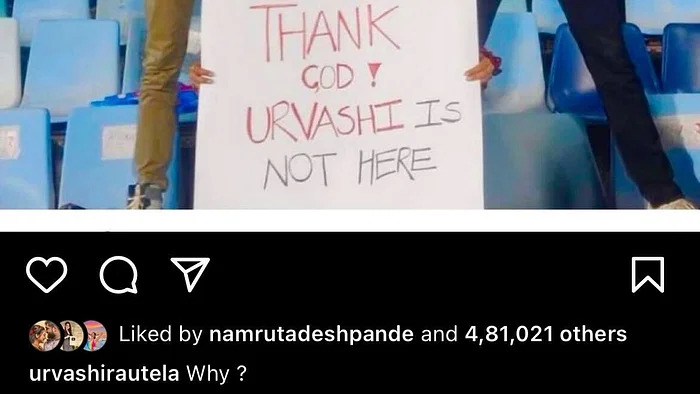 Users Troll Urvashi Rautela
By responding to the trending image, Urvashi Rautela, who is notorious for involving herself into controversy, has once again managed to make headlines. As soon as she posted the photo on her Instagram account, internet users started making fun of the actress in the comments section of her post. Others referred to her as a "Man-eater," while others criticized her for being an attention-seeker.
The post invited many hilarious comments. One user wrote, "attention seeking at its peak", "aap toh khud hi viral krre ho post, troll hone ka bhaut shok hai na", wrote another user. A few other troll comments read, "Aagyi fame lene", "Why because Rishabh Pant is there @urvashirautela", "controversial post again", "Lagta hai Rishabh Bhaiya iss ladki ke crush honge."
While this was going on, some online users reminded Urvashi that Rishabh Pant is no longer impacted by her actions. Here are the comments: As per a reported comment from the TOI, a user commented, "Rishabh Bhai always hero for our country but please remember Urvashi Rautela is also only one who won 2 miss universe award and made us proud in the world. There is no means of trolling both are the proud of our country #urvashirautela #rishabhpant," one Instagram user wrote. Another user commented, "Good to see how she is taking against the trollers🔥🔥 good sporting way." Thus users had mixed reactions!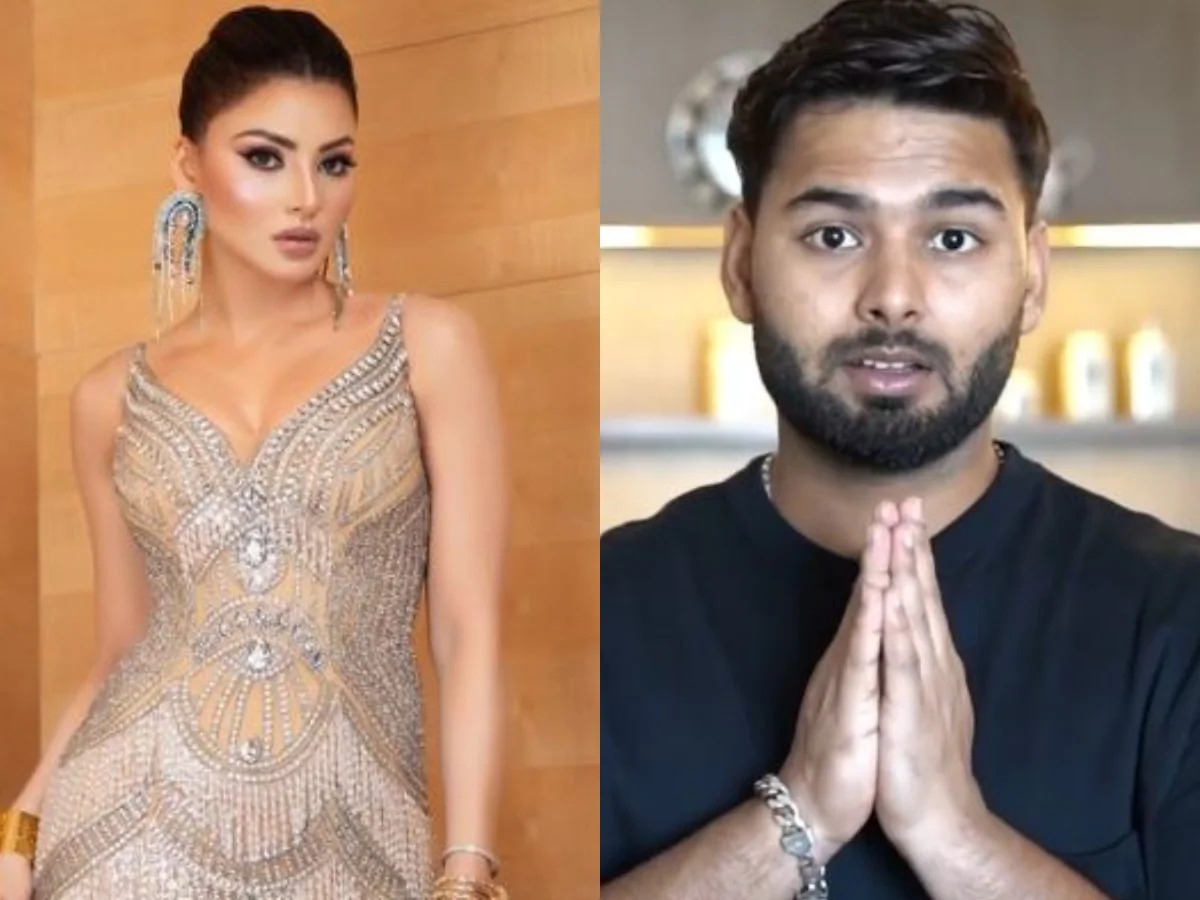 Relationship between Urvashi Rautela and Rishabh Pant
Because of her reported conflicts with Indian cricketer Rishabh Pant, Urvashi Rautela frequently makes news in the media. Earlier, allegations of their romance had surfaced, but the duo paid no attention to them. However their enthusiasts don't hesitate to connect to them on social media. In 2018, Pant and Rautela were allegedly seen at restaurants, gatherings, and parties in Mumbai. However, later that year, the pair allegedly blocked one another on WhatsApp. However, Rishabh and Urvashi have both vehemently denied having a romantic relationship.
Urvashi Rautela Claims when RP Waited for her in lobby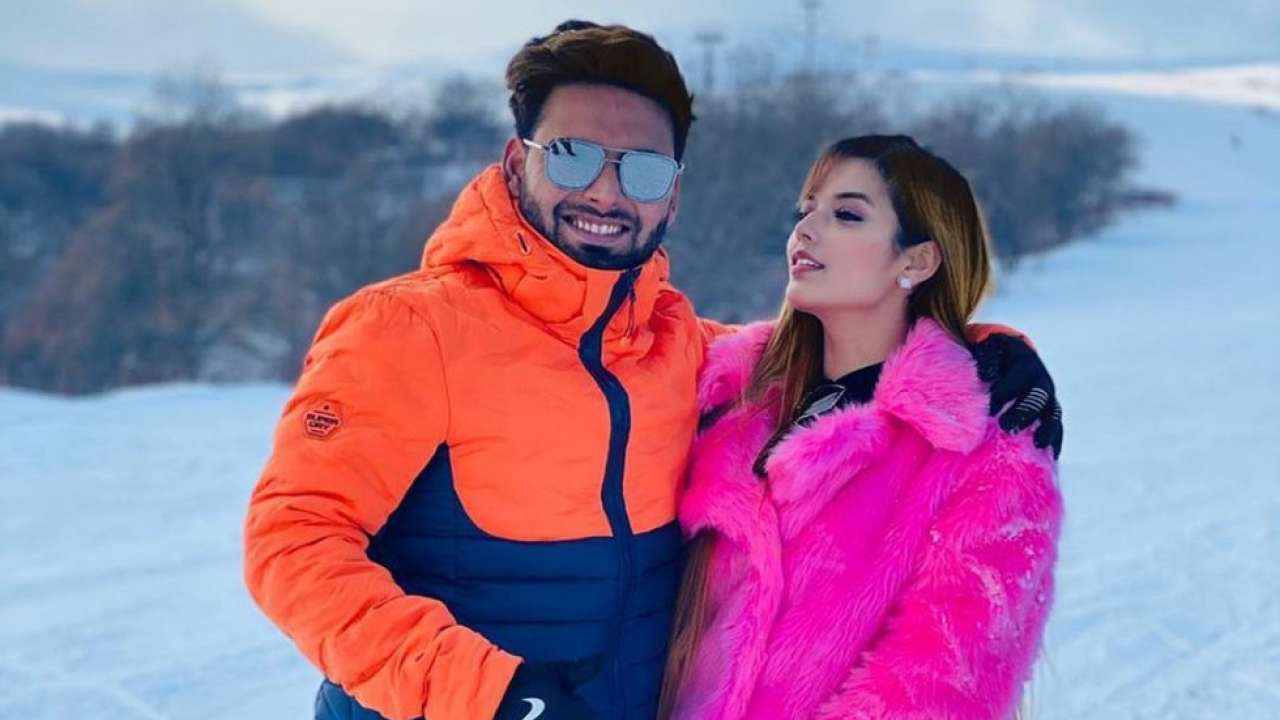 Rishabh and Urvashi were allegedly romantically engaged in the past, but none of them would acknowledge it. While Urvashi was sleeping last year, a man with the initials "RP" waited for her for more than ten hours in the hotel lobby. However, Urvashi never mentioned the man's entire name. With the now-deleted cryptic comment, "It's funny how people lie in interviews just for some meagre popularity and for hitting the headlines," Rishabh replied on Instagram stories. It's sad that some people have such a craving for name recognition. "merapichachorhoBehen #Jhutkibhilimithotihai," may God bless them.
When Rishabh Pant was in Hospital
When the cricketer was admitted to the hospital, Urvashi posted a photo of Kokilaben Dhirubhai Ambani International hospital on her Instagram account. This prompted accusations that she was following Rishabh. Social media users reacted negatively to her message and called her out for what they claimed to be harassment.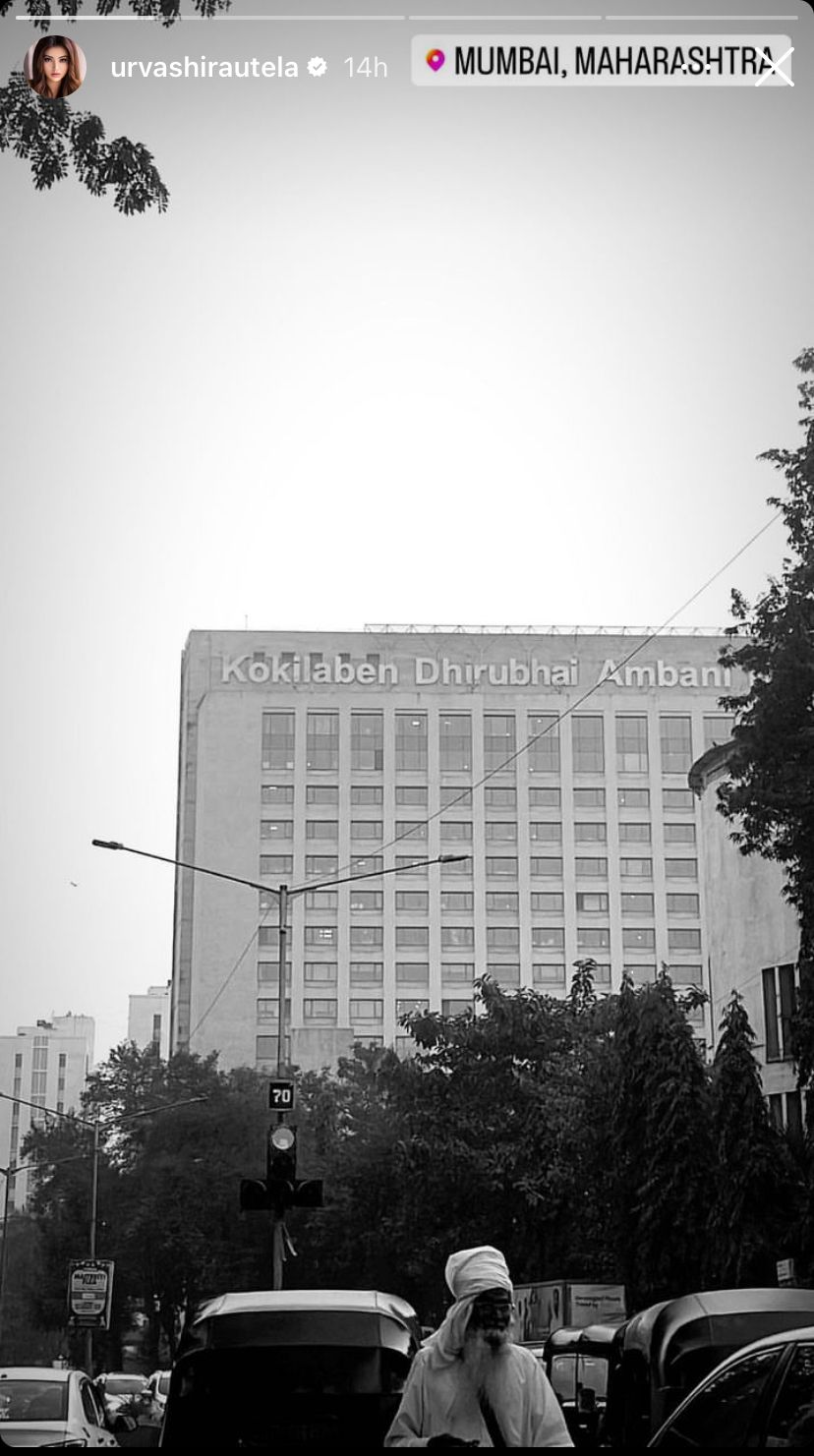 When Urvashi Rautela requested netizens' to stop calling her 'Kylie Jenner
Urvashi Rautela received abuse on Twitter after asking in an Instagram story for people to "stop calling" her Kylie Jenner "all the time." Urvashi commented in her story after posting a picture of herself wearing a sparkly outfit, "I would really request people to stop calling me Kylie Jenner all [the] time!!!!! #Hehe." Even though it's true that some admirers have noticed similarities between the two, Urvashi received backlash for the assertion. Being likened to a well-known beauty mogul is far from the worst thing that could happen.
Urvashi Rautela's workfront
Urvashi Rautela and Ram Pothineni will next be seen together in an unnamed project. She will also be collaborating with Randeep Hooda on the movie Inspector Avinash. Not only that, but the actress will also make her Hollywood debut with Michele Morrone, a beautiful hunk. Jason Derulo and Urvashi are collaborating on a global music hit that will be released soon. The actress will also be a part of Kantara 2 alongside Rishabh Shetty.