Videos Of The 'Humshakal' Fan Of Siddharth Shukla Went Viral, People Said – "Bhai Ab Tujhme Sid Dikhta Hai"
Siddharth Shukla's fans are unable to recover from the shock of his death. They are comforting themselves by watching his old videos. Meanwhile, a lookalike  Siddharth Shukla is in the news. On Instagram, people are seeing a glimpse of Siddharth Shukla in a person named Chandan. Chandan himself is a fan of Siddharth and has been copying his style for a long time. He also makes his dubbing videos. Siddharth Shukla's fans are liking Chandan's videos. Chandan is getting mixed responses on his videos.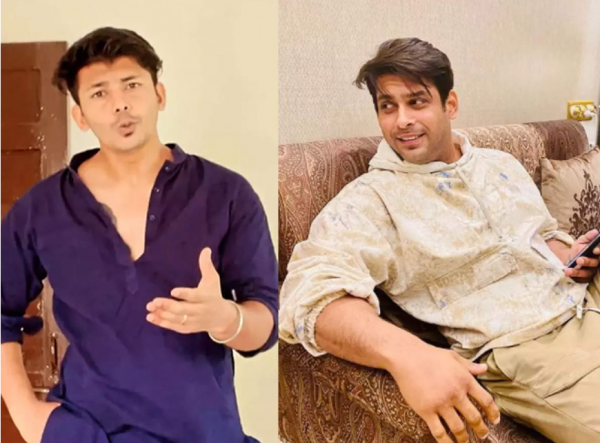 Siddharth Shukla and Chandan
Siddharth Shukla, the favorite of millions of people left this world too soon that we all are unable to believe that he is no more. Everyone including Shahnaz Gill are in shock after his death. Meanwhile, videos of Chandan are going viral people are looking for Siddharth in Chandan now. Many people have commented on the videos of Chandan that he looks exactly like Siddharth Shukla. Chandan has made many videos by copying Siddharth's style. Chandan has also shared many videos of Shahnaz and Siddharth on his timeline previously too.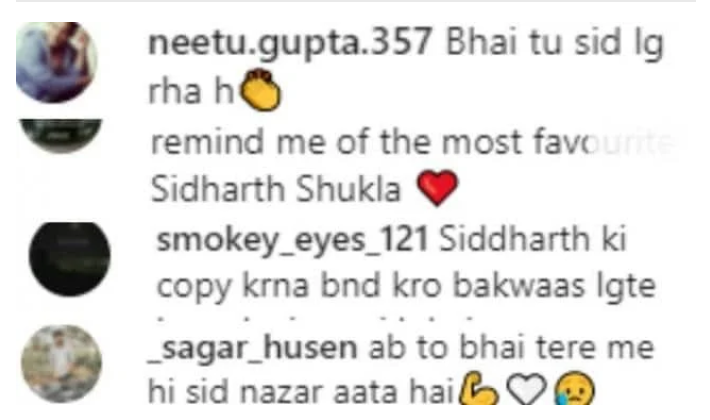 Fans reaction
These videos are being liked by many people and some have also made negative comments. One user's comment is, "Bhai Tu Sid Lagra Hai". One user wrote, "Bhai ab Tujhme Sid dikhta hai". There are some comments like, "stop copying Siddharth, you seem like nonsense, no one is like him".
Siddharth Shukla suddenly left this world on 2nd September leaving all of us in pain. According to the reports, he had a heart attack. However, his final post mortem report is yet to come.