Viral: Virat Kohli Dancing In Pushpa Style; Watch Viral Video!
After the release of the south movie 'Pushpa', one of its dance poses became famous on the internet. Many cricketers are imitating actor Allu Arjun's dance style. This time Virat Kohli has also been added to the list.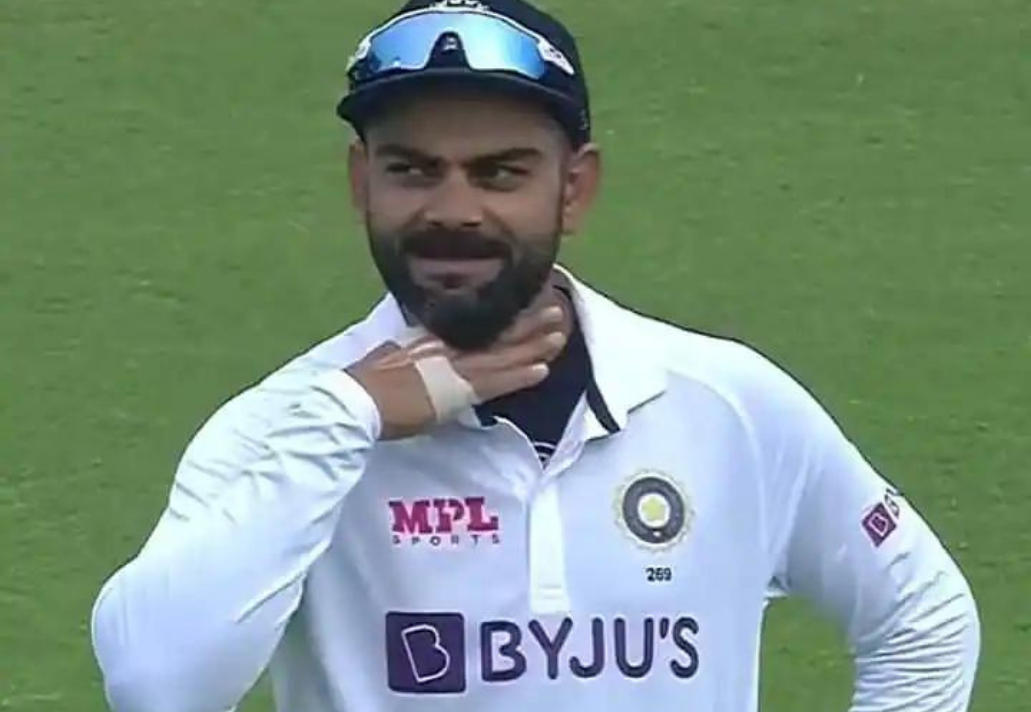 Kohli imitated that famous posture during the third day of the first test between India and Sri Lanka. In a moment it goes viral through the net. From Kohli supporters to the general public, everyone has enjoyed watching this event. Many are saying that it is better to see Kohli doing this pose than Allu Arjun.
#ThaggedheLe Ft. @imVkohli 🔥🔥🔥#Pushpa #PushpaTheRise 💥 pic.twitter.com/ZFyw6AjXRA

— Pushpa (@PushpaMovie) March 6, 2022
Kohli made his 100th Test appearance against Sri Lanka. He got out five runs away from the half-century in the first innings. There was no need to bat in the second innings because the captain Rohit Sharma called follow-on to Sri Lanka. In the end, India won by an innings and 222 runs.
The movie Pushpa: The Rise was released in December 2021. The action flick has become a trendsetter with several celebrities mimicking the hit dialogues and dance moves of the movie. Allu Arjun's signature style as Pushparaj doesn't seem to die down rather transcended beyond borders. Pushparaj has cast his charm onto the cricket fraternity with players including the likes of David Warner and Ravindra Jadeja imitating popular dialogues from the movie. This time Virat Kohli joined the team too.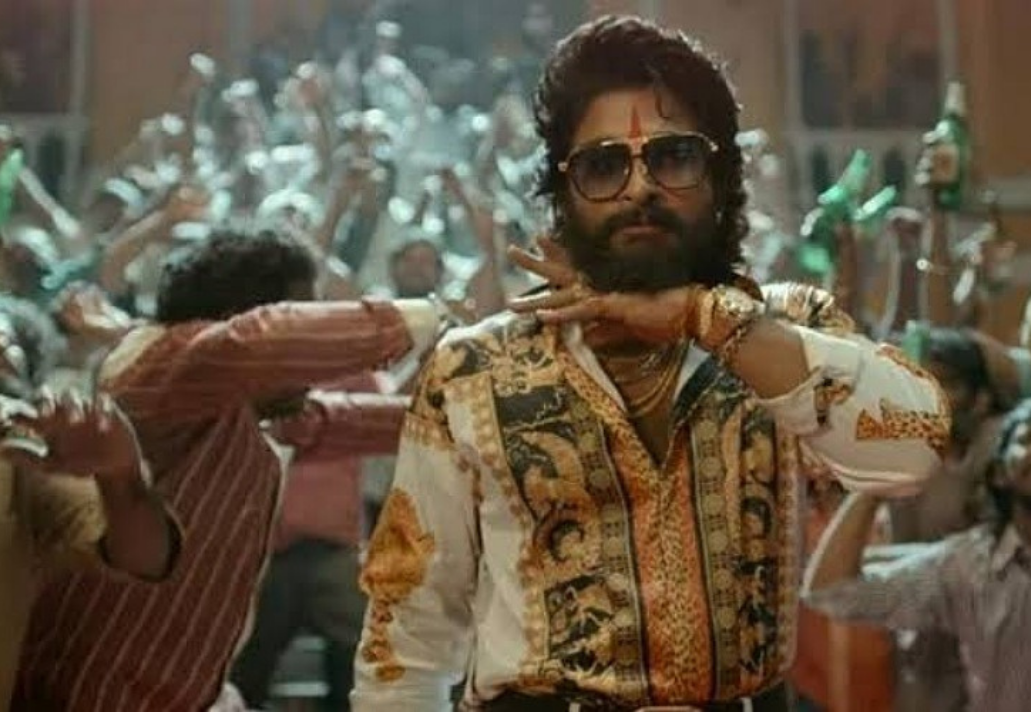 A good number of international cricketers including Hardik Pandya, Ravindra Jadeja, Shikhar Dhawan, Suresh Raina, Bangladesh Bowler Nazmul Islam Apu joined the bandwagon, who imitated Allu Arjun's look and style from Pushpa.