Rhea Chakraborty has had a rough couple of years. From being called names to being publicly hated, Rhea has witnessed it all. The 'Chehre' actor has undoubtedly come out strong and is now speaking out about her experience.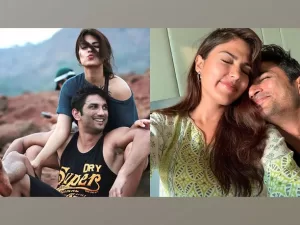 Since Sushant Singh Rajput was found dead at his residence in June 2020, there was a witch hunt by the public. Although previously there were mere rumours of the pair dating, after his death, Rhea was pinned as a criminal.
Rhea has since kept her silence and concentrated on herself. She is now speaking out about the tough time. Chakraborty is now voicing her opinion on being called names online.
Rhea's Public Scrutiny and Online Harassment
In an exclusive interview, Rhea spoke about her feelings and mindset on being called a 'witch,' among other despicable names.
Rhea said, "When you are being called chudial, murderer, or vishkanya, I genuinely don't care what you think about me. If you think that I'm a witch, then maybe I'm a witch; if you think I'm a bitch, then again, maybe I'm a bitch. You don't care what anyone thinks about you."
Rhea also spoke about being conditioned as a kid to do things a certain way and how she grew out of it. She continued by saying, "When you're called names like chudail, vishkanya, murderer, drug peddler, all of this, you don't have an option but to let go of that person."
Navigating the Aftermath of the Scandal
Referring to Sushant's death and her jail visit, Rhea mentioned that she reached a point where she did not care anymore what people were saying or thinking of.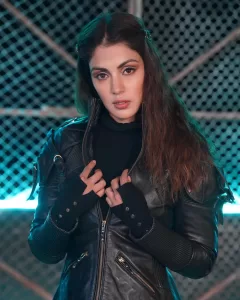 She went on to talk about her mindset towards being called names: "It doesn't matter beyond the point. And that is very liberating. You don't care about what anyone thinks about you. And that sounds very sage-like, but it happened to me, and I think it was the most liberating part of this trauma. And I'm glad this is what came out of it."
On the work front, Rhea Chakraborty was last seen in Roadies Season 19. People tuned in to see how she was faring, and she did not fail to impress. The actress, at present, has a three million fan base on Instagram.