What? Coca-Cola Faces USD 4 Billion Loss After Ronaldo Moves Bottle In Press Conference- Check Out!
Cristiano Ronaldo is a global football star and anything he does has implementations, even off the field as it clearly showed in a recent event, which clashed Coca-Cola company's market value by $4 billion after Ronaldo's gesture during Portugal vs Hungary press conference on Monday.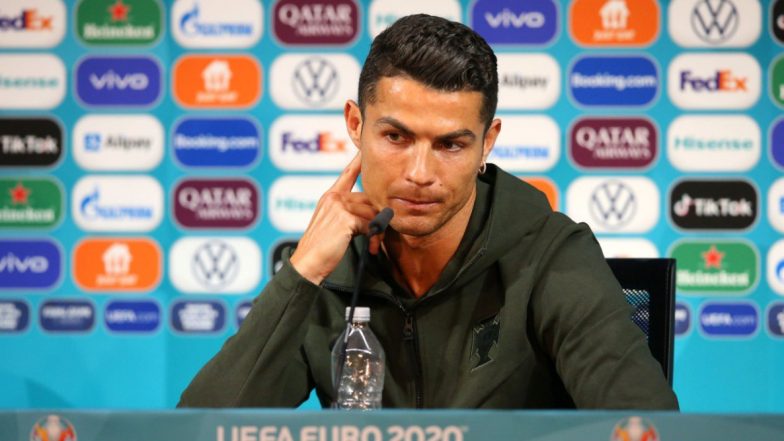 In the press conference, when organizers brought soft drinks in front of Ronaldo's seat ahead of the match, a 36-year-old sportsperson kept away two cola bottles on the table and advised them for a water bottle instead. The gesture was timed to coincide with a big drop in Coca-Cola's stock price as this video was widely shared by people on social media and went viral.
Although Coca-Cola is one of the sponsors of Euro 2020, Ronaldo gave a stern message to people and urged them to "drink water".It has been reported by media that Coca-Cola's share price dropped from $56.10 to $55.22, taking a 1.6% dip right after Ronaldo's gesture. This saw the market value of the brand going down from $242bn to $238bn (a drop of $4bn).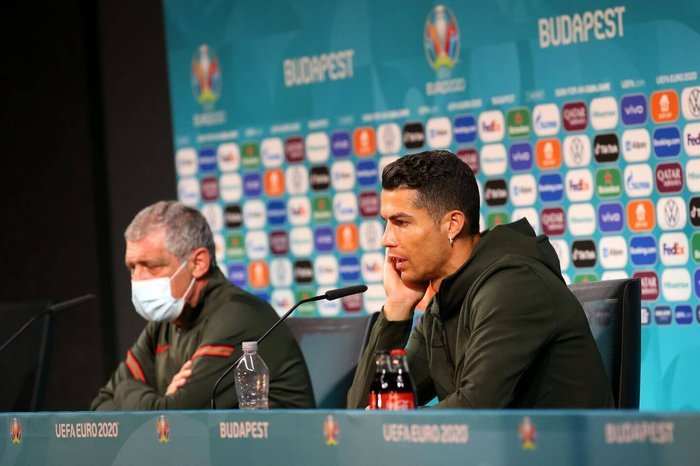 Coca-Cola company has also stated Ronaldo's Video stating, "everyone is entitled to their drink preferences" as people have different "tastes and needs".A spokesperson of the Euro 2020 tournament shared his views on the issue by saying that players are offered water alongside Coca-Cola and Coca-Cola zero sugar on arrival at the conferences.