When Angelina Jolie Agreed To Crush on Johnny Depp; Deets Inside
In the Movie industry, two of the most beloved and admired stars are Johnny Depp and Angelina Jolie. Fans have been blown away by the two actors' on-screen chemistry in their previous film roles, and they are left to wonder if there is more going on between them than simply acting.
Well, adding fuel to the rumours, Angelina previously admitted in her biography to having a serious crush on the Pirates of the Caribbean actor. Continue reading to find out her thoughts.
In her autobiography, "Angelina: An Unauthorised Biography," Angelina Jolie admitted to having a crush on Johnny Depp, who played her co-star in the movie The Tourist. "At the same time, Angie dressed like a punk and connected with outcasts like the protagonist of Edward Scissorhands, the iconic film that came out in 1990 that was a have to for every goth worthy her black mascara," read an excerpt from her biography.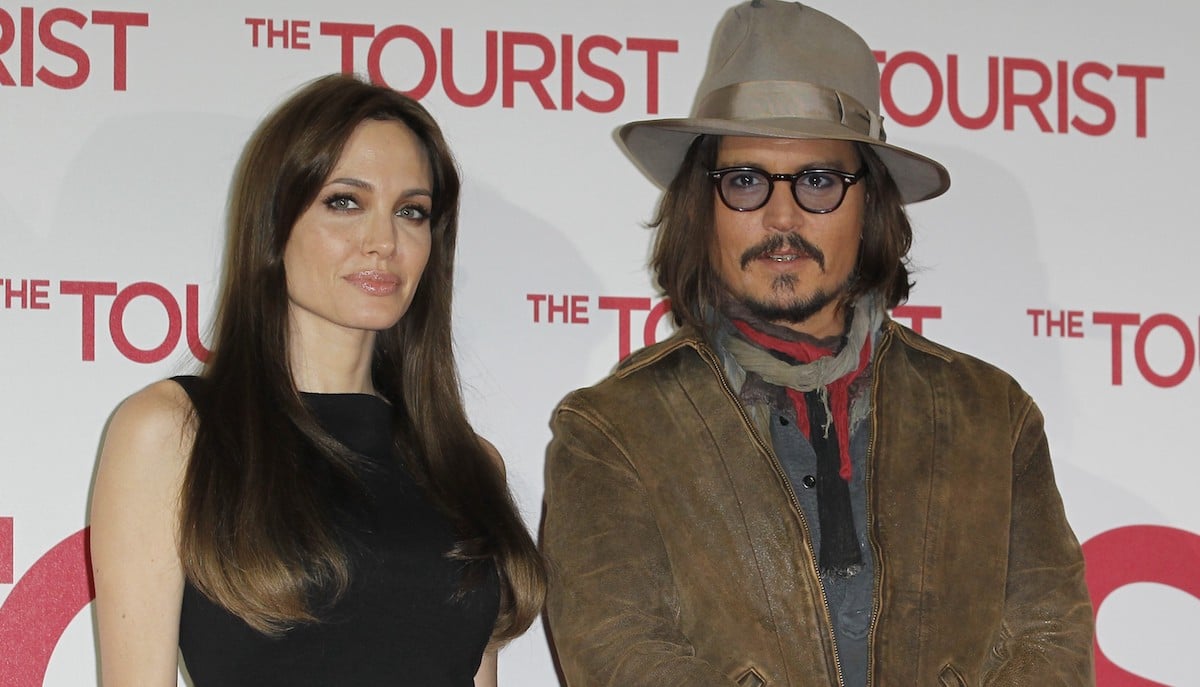 In her biography, Angelina Jolie stated that she "fell in love with actor Johnny Depp, who played Edward, an isolated character with scissors for hands. The loneliness and self-discovery elements in the film spoke to the anxious Angie. For the uninitiated, Johnny Depp portrayed the title character in the 1990 romance drama Edward Scissorhands. The actor took on the role of Edward, replacing Edward's hands with scissor blades.
The Tourist, which was directed by Florian Henckel von Donnersmack, featured Angelina and Johnny. The movie was first released in 2010, and Angelina acknowledged that she had a crush on the Pirates of the Caribbean hero at a launch party for the same. Of course, I've always wanted to collaborate with Johnny Depp, he remarked. Which actress has not? He was the greatest thing ever, in my opinion. He was practically a part of my childhood, and I adored him in Edward Scissorhands!