Bollywood actress Ileana D'Cruz is not active on the big screen. But she often makes headlines for her personal life as well as online posts. Something similar has happened this time too. The actress shared a post on her Instagram on Tuesday morning. After the post, people are speculating that Ileana is pregnant. She is going to have her first child soon.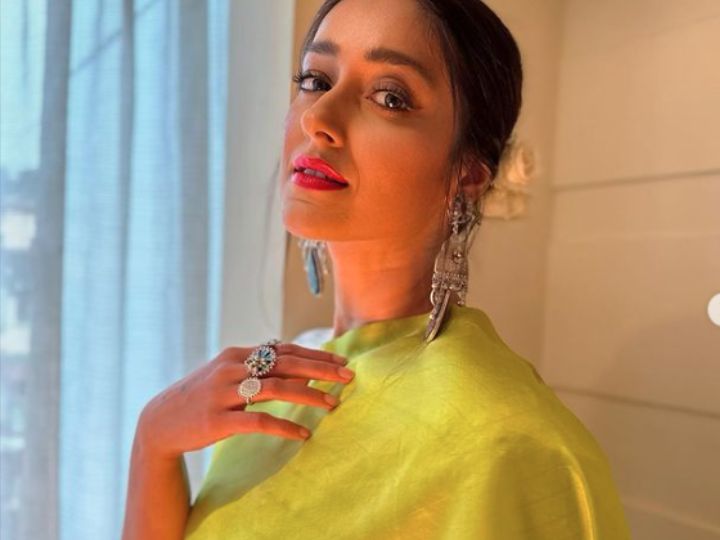 The actress Ileana D'Cruz has shared two pictures on her Instagram. In one of these, a newborn baby's bodysuit was seen. "And so the adventure begins" was written on it. At the same time, a pendant was seen in the second picture. "Mama" was written on it. This post shared through Ileana has created a sensation online. At the same time, seeing this, people started congratulating her.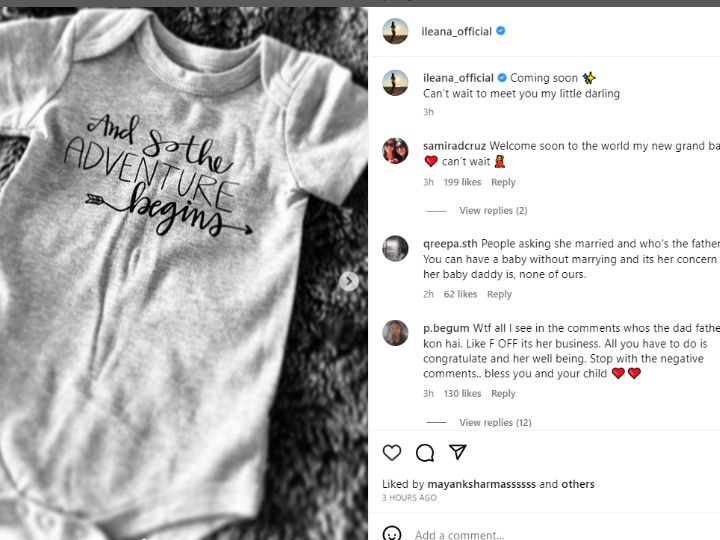 The actress captioned it, "Coming soon ✨ Can't wait to meet you my little darling." Netizens asked who the father is. Fans commented, "People asking she married and who's the father. You can have a baby without marrying and its her concern who her baby daddy is, none of ours," "Congratulation," "Babyyyyy time" etc.
Let us tell you that fans are happy to see this post of Ileana. They are wishing her heartily. Meanwhile, Ileana is not married and that is why people are seen asking her questions about the father of the child.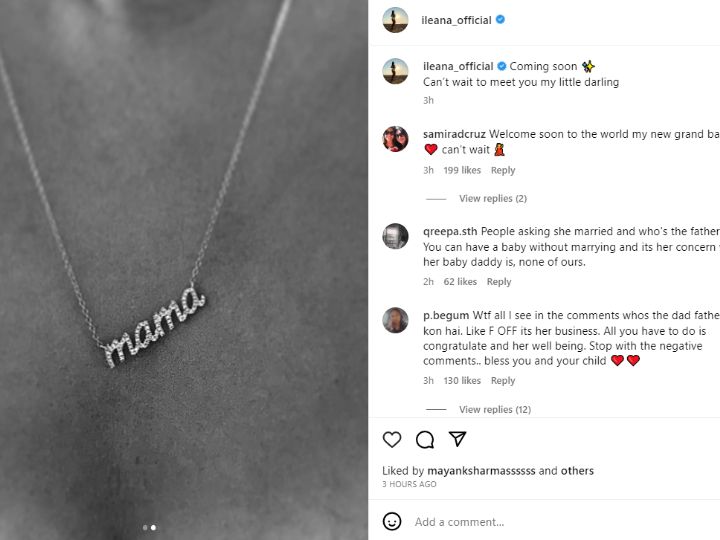 In responding to Ileana D'Cruz's post, a user asked about her marriage. On the other hand, Ileana has not made it clear through this post about her pregnancy. But fans are guessing about her pregnancy seeing these pictures.