Why Harnaaz Choose A Punjabi Film For Her Debut And Not A Bollywood Movie? Deets Inside!!
Harnaaz Kaur Sandhu, who created history by winning the Miss Universe 2021 crown, will soon be seen in the Punjabi film 'Bai Ji Kuttange'. Actress Upasana Singh is making this film, through which she is launching her son Nanak. Harnaaz will be seen opposite Nanak in the film. Viewers are excited to see Harnaaz on screen, but the question is why did Harnaaz choose a Punjabi film to debut in the acting world? In such an era when even small stars keep their eyes on Bollywood films, why is Harnaaz not seen fighting for Bollywood?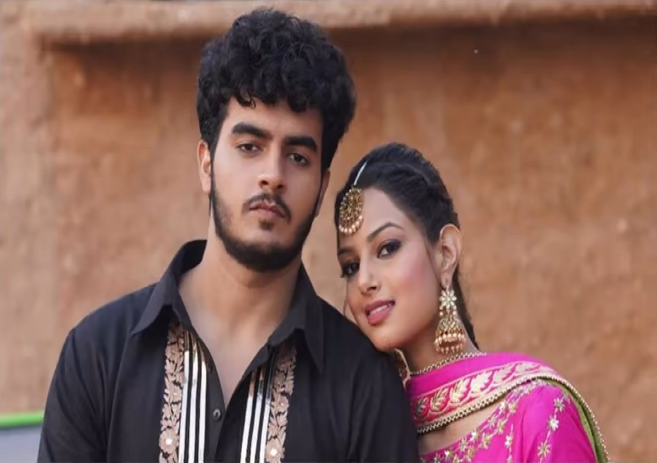 Harnaaz Kaur Sandhu
After winning the Miss Universe title, during some initial interviews, when Harnaaz Sandhu was asked about her Bollywood debut, she expressed her desire to act in Bollywood films. Not only this, she looked quite desperate. She had clearly said that she would also like to enter the acting world like Sushmita Sen and Lara Dutta. People also felt that Harnaaz was going to have a flurry of Bollywood projects. But, till now no information has been revealed about her Bollywood debut. During a media interaction, when Harnaaz was asked a question about her Punjabi debut film, she said, 'I have a very good role in the film 'Bai Ji Kuttange'. Through this, I have got an opportunity to show a different side of myself. Will definitely enjoy watching this movie. It is a wonderful film.'
Harnaaz has done theater for five years. Apart from this, she has also knocked in the world of TV. Even after this, she has chosen regional cinema to act in films. Beauties who came after winning beauty pageants have a history of entering the world of acting. But, now this trend seems to be changing. Recently Manushi Chillar was definitely seen in the film 'Samrat Prithviraj'. But, after winning the title in the year 2017, it has also taken her a long time to come to the screen in the year 2022. Has the road to Bollywood become tough for beauty pageant winners? Perhaps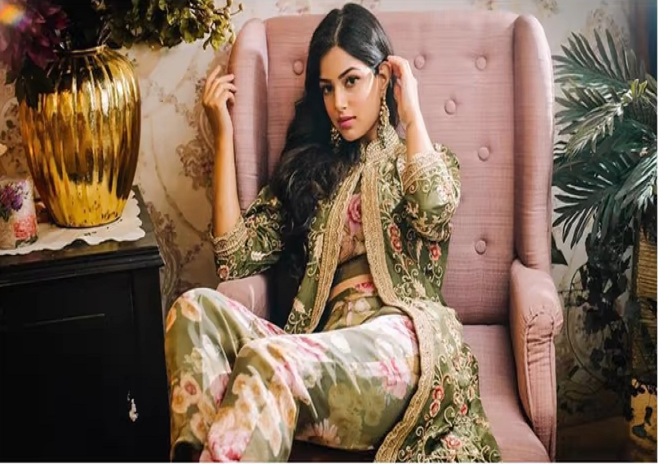 Harnaaz Kaur Sandhu
Harnaaz has also got some idea of ​​this now. Then in a conversation she was seen saying, 'I don't know what will happen, because I am a person who never made plans for life, but if given a chance, I would like to be a part of it, because it was my dream.'
Harnaaz does not have any Bollywood projects, but she has already expressed her desire to romance Shah Rukh Khan on screen. Harnaaz says that she likes Shahrukh Khan a lot since childhood. At the same time, when Harnaaz was asked with which director she would like to do her first film? To this, her reply was, 'Sanjay Leela Bhansali'. If given a chance, she would love to work with him in Bollywood. Not only this, she also talked about working in such women-centric films, which will have Lara Dutta, Sushmita Sen and Priyanka Chopra.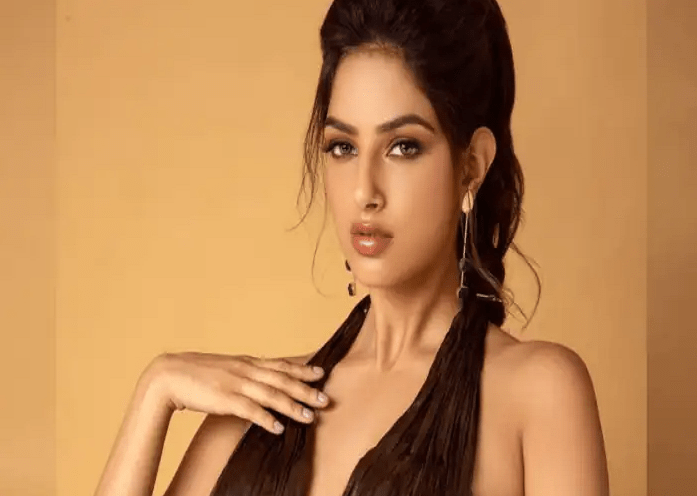 Harnaaz Kaur Sandhu
Let us tell you that the Punjabi film 'Bai Ji Kuttange' is being produced by Upasana Singh's production house Santosh Entertainment Studio. It will also feature action hero Dev Kharoud, Gurpreet Ghuggi, Upasana and Hobby Dhaliwal in lead roles. The film was supposed to release in May, but its release date is constantly being postponed. According to reports, the film will now release on August 19. Let us tell you that Harnaaz is the third Indian to be crowned Miss Universe. Before her, Sushmita Sen won the title of Miss Universe in the year 1994 and Lara Dutta in the year 2000.