Why Kangana Ranaut Wants To Unfollow Sister Rangoli Chandel On Social Media?
Bollywood actress Kangana Ranaut is in the news these days for her film 'Thalaivii' and at the same time, Kangana is currently promoting this film in full swing. Recently, Kangana reached the small screen to promote the film in the famous comedy show 'The Kapil Sharma Show'. During this, Kangana enjoyed it a lot. At the same time, recently a video of Kangana has surfaced. In which she is seen talking with an RJ. In this conversation, Kangana says something about her sister Rangoli that no one can believe after hearing it.
The bonding of Kangana Ranaut and her sister Rangoli Chandel is very special. This is known by looking at the Instagram of both of them. Apart from being sisters, they are also good friends of each other. Kangana's sister Rangoli is seen by her side like a shadow in every good and bad time of the actress. But now Kangana has said that she wants to unfollow Rangoli from social media. No one can understand why she has said this.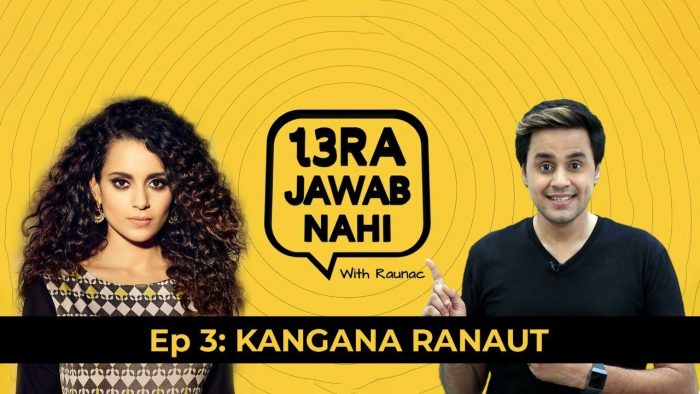 Recently, Kangana Ranaut has given an interview to RJ Raunak. During this, Kangana talked about everything from her film to her personal and professional life, with Raunak. During this, Raunak while having fun asked Kangana that if she had to unfollow someone on social media, who would, she be. To avoid controversy, Kangana took the name of her sister Rangoli Chandel. After this, Raunak dared Kangana to call on her last dialed number and say, I don't need you.

Now luckily, the last dialed number in Kangana's mobile was that of her sister Rangoli Chandel. In such a situation, she calls Rangoli and says that 'I do not need you.' To this, Rangoli replies to Kangana saying, 'I will still be'. After this call, Kangana tells him that 'Yeh Hai Meri Behen Ka Jazbaan'. You can't make us fight even if you want to. Let us tell you that both Kangana and Rangoli sisters are known for their impeccable style. Both are fearless and are not afraid to speak anything in front of anyone.