Woman Beating Groom With Slippers With Audience To Watch Goes Viral!
The lockdown seems to have found a way to bestow people with entertainment for ultimatum. First, it was the goofy wedding card bearing the name of TMC leader Banerjee. It was followed up with bride kicking the groom out for not knowing tables, only to end with golgappe ki raani.
And now, this latest video of a woman bestowing a groom with slippers goes viral as netizens watch wide agape!
In the video, the couple are exchanging varmala (garland) on stage when the bride's mother climbs up. Out of the blue, she starts hitting her son with slippers pulled out of her feet. The audience is left stunned as she continues with this act of hers in front of a huge crowd.
No one could understand this odd behaviour of the groom's mother.
However, with digging around, we have found that the mother was unhappy with her son's inter-caste marriage. The bride belongs to a different caste as the groom went against his family's wishes and did a court marriage with her.
The groom's parents and brothers were not happy with the court marriage. On the other hand, after the court marriage bride's father decided to celebrate the wedding at a district hall on July 3. But they did not invite anyone from the groom's family.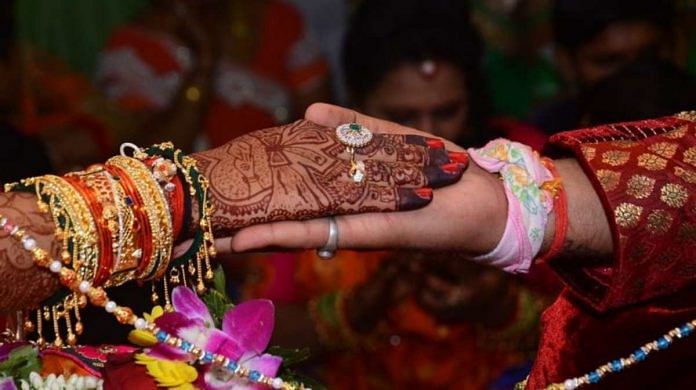 But his mother found the venue somehow and started behaving like this. She was controlled by the other guests on stage.
It's sad how even till date marriage is not seen as a union of two human souls, but rather, a bond of caste, status, sex, and wealth. It is high time we changed this scenario rocking the country, piling up as one big curse.
What is your opinion on the mother's reactions? Do let us know in the comments.
Happy Reading!