Bollywood Vs Cricket: 5 Times When Ex-lovers Publicly Bashed Each Other
The fight between Urvashi Rautela and Rishabh Pant is the talk of the town these days. Both have indirectly taken a dig at and bashed each other on social media. Though Urvashi and Rishabh never confirmed, there were rumours of their dating. This Bollywood vs Cricket controversy has not happened for the first time. Previously, many ex-lovers from Bollywood and Cricket have done the same thing. Let's take a look at these ex-couples who had an ugly split:
Rohit Sharma And Sophia Hayat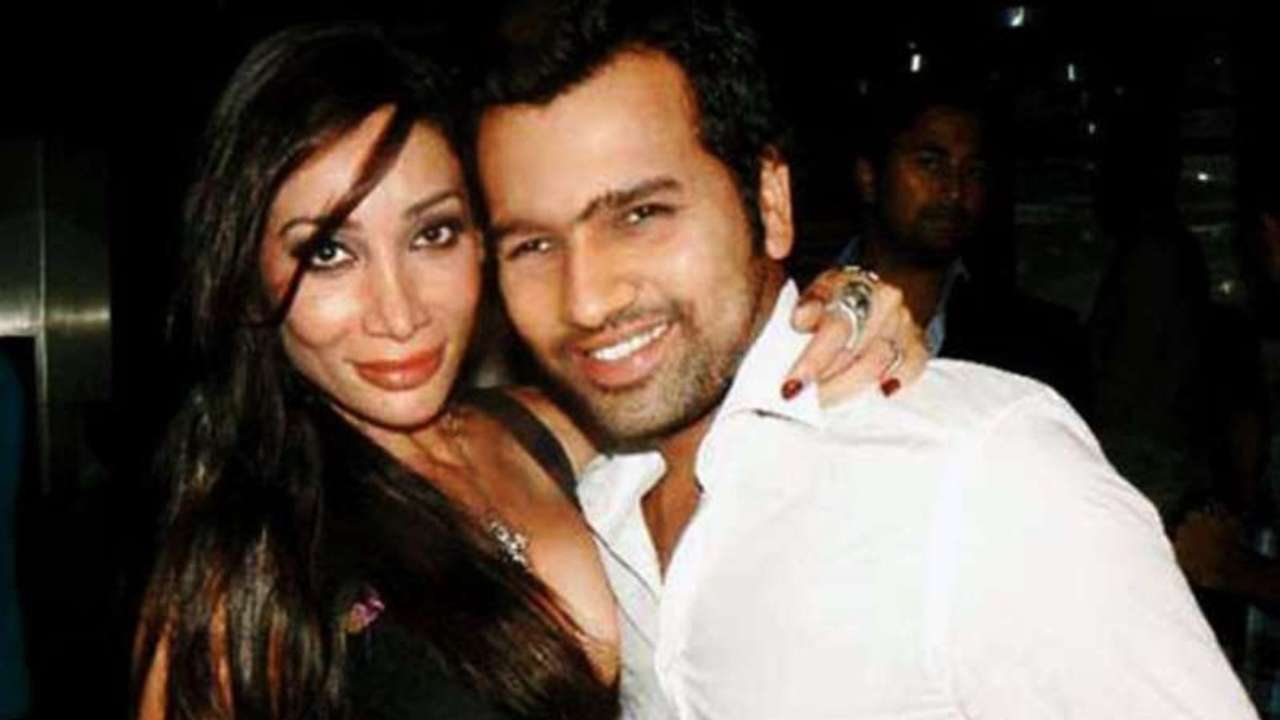 Rohit Sharma is one of the biggest  batsmen in today's Indian cricket team. He is living a happily married life with wife Ritika Sajdeh and daughter Samaira. But very few people know that before tying the knot with Ritika, Rohit had dated model and actress Sophia Hayat. They had dated for a while in 2012. Rohit and Sophia had been often spotted together at parties. Their cosy pictures were also the headlines then. However, the couple had an ugly split.
According to media reports, Sophia had dumped Rohit Sharma after he refused to acknowledge Sophia in front of the media. Sophia Hayat had then spilled a lot of venom against Sharma on twitter.
She had tweeted that she had dated Rohit Sharma but now she is searching for a gentleman. Not only this, but the model had also dragged Virat Kohli's name while targeting Sharma. She said that she turned down Rohit Sharma because Virat was a better player on and off the pitch. The model had also accused Rohit Sharma's character by saying that he had kissed her in their first meeting only.
 Ravi Shastri And Amrita Singh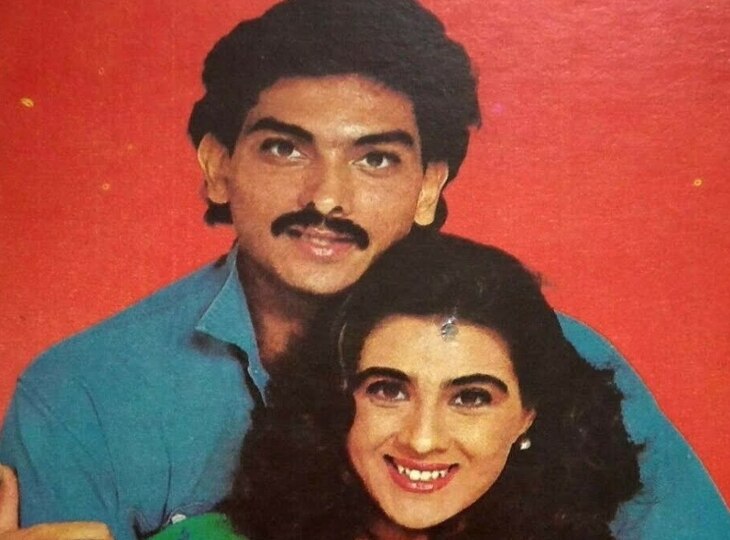 Whenever we talk about Cricket and Bollywood relations then the linkup of Ravi Shastri and Amrita Singh can't be ignored. Ravi Shastri was a young handsome cricketer of the Indian cricket team in the 1980s. On the other hand, Amrita Singh was the heartthrob of the young generation at that time. Both have fallen hard for each other and were deeply in love. The duo had also posed for Cine Blitz magazine cover page in 1986, which was seen as the announcement of their relationship. However, their love story ended on a bad note.
According to many media reports, Ravi Shastri wanted Amrita to leave her career and be a full time housewife. But Amrita Singh chose her career over love which led to their breakup. Later in an interview, Ravi Shastri said,
"I never wanted an actress wife, because I feel that the first priority of my wife should be home"
Amrita Singh had also then put her stand and said in an interview,
"At the moment I'm too involved in my career to give it up. But I'm sure after a couple of years, I will be ready to become a full-time wife and mother."
Yuvraj Singh And Deepika Padukone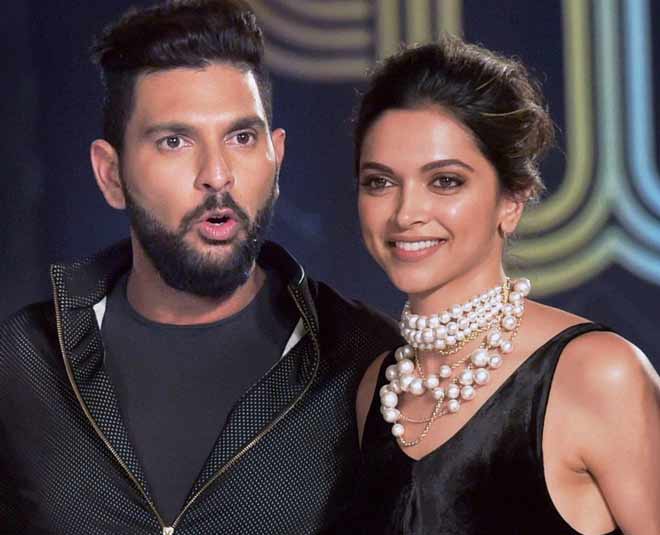 Not many people know that Yuvaraj Singh has dated Deepika Padukone in the past. Though it was a very short term relationship it ended on a sour note. The duo had met when Yuvaraj had returned from a South Africa tour. They instantly hit it off and started liking each other. The duo were spotted at many events together. Deepika even used to come to the stadium to cheer for Yuvaraj.
After their breakup, Deepika had blamed Yuvaraj Singh's interfering nature for their split.  In an interview back then, Deepika had said that Yuvaraj Singh was very possessive of her and used to interfere a lot in her career. Due to this, a lot of chaos was created in their relationship which led to their breakup.
Deepika's name was then linked with Ranbir Kapoor after parting ways with Yuvaraj Singh. The star Cricketer had also publically reacted to Deepika Padukone moving on with another guy. Yuvaraj Singh said that it was Deepika's personal choice to move out of a relationship with another person. He also said that he can't do much if Deepika wants to move on.
Sreesanth And Nikesha Patel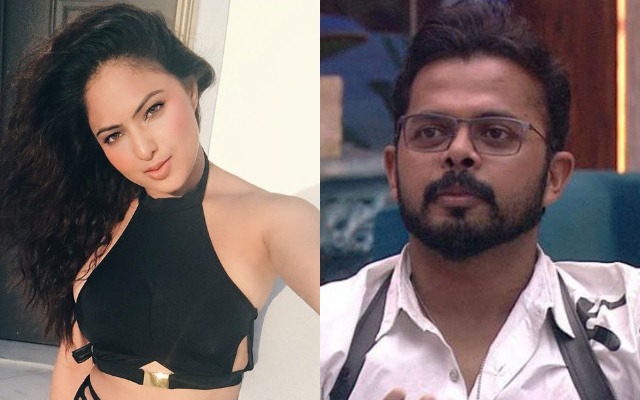 Cricketer Sreesanth has a deep connection with the controversies. One such controversy arose when Sreesanth claimed in the Bigg Boss house that he was in love with his present wife Bhuvaneshwari for 7 years before he married her. This claim triggered his  ex-girlfriend Nikesha Patel who made  shocking revelations about the cricketer.
The South Indian actress revealed that Sree was in a live-in relationship with her  for 1 year when he was dating Bhuvaneshwari. Patel further questioned Sreesanth what he was doing with her in a live-in relationship if he was in love with Bhubaneswari. According to Nikesha Patel, she was not able to move on from this relationship because of the various unanswered questions.
Patel had shown her disappointment on social media  about  feeling bad about the whole thing. She had lashed out at Sreesanth by saying that he is disrespectful to women. The model had also sought a public apology from the cricketer.
Gary Sobers And Anju Mahendru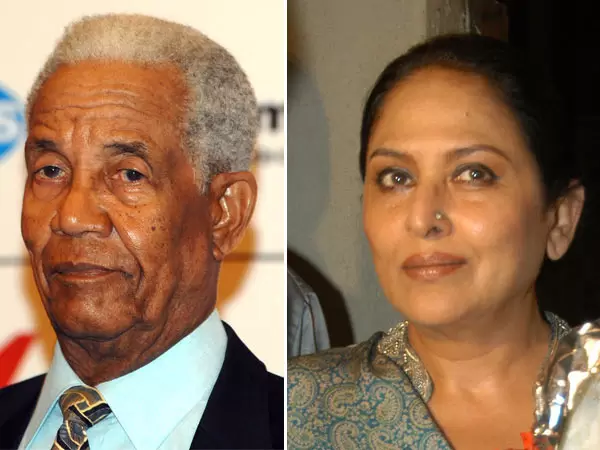 Anju Mahendru is famously known for her affair with Rajesh Khanna in the 1960s. But Anju Mahendru was also in news for dating West Indies cricketer Garry Sobers that time. Garry Sobers had met Anju Mahendru during his tour to India in 1966-67.Garry Sobers was so smitten by the beautiful Anju Mahendru at a party that he proposed to her immediately. However, Anju Mahendru's parents were against this relationship and she was still in relationship with Rajesh Khanna. That's why she  wanted to return the engagement ring which Garry had given to her.
Anju Mahendru even wrote a letter to Sobers stating that she can't marry him. Their breakup created such a rift between them that later Garry Sobers even refused to recognise Anju Mahendru. During an interview, when Garry Sobers was asked about Anju Mahendru, he skipped the question by asking, "Who is Anju? I don't know any Anju ".