Learn the right way to style the neckpiece here
Gold, silver, or platinum, no matter how expensive and beautiful jewellery you buy, if you want to make your personality attractive in it, then it is important to know how to style them as well. If you do not know then today we are going to talk about this.
1. If you are wearing a tube top, low neck, off-shoulder, one-shoulder dress, then wear a choker or short neckpiece. Small and trendy neckpieces on such dresses will enhance your beauty.
2. You can be the centre of attraction by wearing a large pendant necklace with any plain simple sari or dress. A heavy choker can also be worn.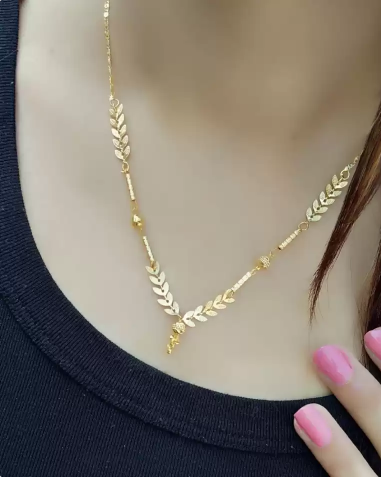 Neckpiece
3. If you want to wear jewellery with a shirt or blazer, then wear a short or long statement neckpiece of your choice.
4. If you are wearing a necklace with a high neck outfit, then the size of the choker should be such that it ends just above the neckline of the outfit.
5. If you are wearing a V-neck outfit, then look attractive by wearing a light layered neckpiece with such an outfit.
6. Wear a colourful statement necklace with any plain dress, shirt, saree.
7. Round shape choker suits an ethnic dress with a crescent-shaped border. You too can wear a neckpiece that complements the unique borders and cuttings of your outfit.
8. Wear big pendants in a long chain and keep all eyes on your look. Try it on one-shoulder outfits too.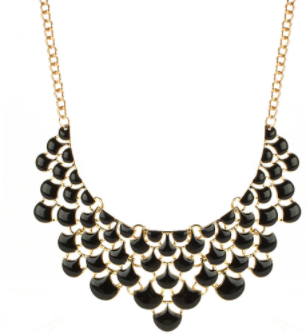 Neckpiece
9. Give a twist of beauty with a light neckpiece to the empty neck that is visible due to the deep-V neckline. A layered neckpiece will also look good on this.
10. If you also want to try something new in the era of fusion fashion, then wear a traditional heavy necklace with a modern tube dress, but do not make the mistake of wearing matching earrings. Keep the hairstyle simple.
11. Kundan necklace suits the off-shoulder dress. Look glamorous by wearing it with a modern outfit. By the way, you can wear a Kundan necklace with a saree, suit, jeans-top, skirt-top, short dress and gown.
https://www.womansera.com/troubled-by-falling-hair-so-use-coconut-oil-in-these-3-ways-you-can-get-thick-black-long-hair/