KRK Said 'Aryan Has Become A Star Even Before Doing Any Film' Know Inside
Bollywood actor Shah Rukh Khan's son Aryan Khan has come out on bail from jail in a drug case. Last month, the NCB arrested eight people, including Aryan Khan, Arbaaz Merchant and Munmun Dhamecha, from a rave party operating on a cruise ship going from Mumbai to Goa. Where, after a long legal battle, Aryan Khan got bail from the Bombay High Court on 28 October. On October 30, Aryan Khan came to his home Mannat after being released from Arthur Road Jail. After his release from jail, Aryan Khan was welcomed by the fans of Shah Rukh Khan with drums and drums. Seeing this welcome from the fans, actor KRK (Kamal R Khan) has given his reaction. He said that without debuting in films, Shah Rukh Khan's son has become a superstar.
जिस तरह से आज लोगों ने मन्नत के बाहर ढोल नगाड़े बजाकर #AryanKhan के आने का स्वागत किया, उससे ये साबित हो गया, कि आर्यन कोई फ़िल्म करने से पहले ही स्टार बन चुका है!

— KRK (@kamaalrkhan) October 30, 2021
KRK has said this through social media. He is one of the most active artists on social media. KRK also keeps on expressing his opinion freely on many issues. He also keeps talking openly on film stars. KRK wrote for Shah Rukh Khan's son Aryan Khan on his official Twitter account, The way people today welcomed the arrival of #AryanKhan outside Mannat by playing drums, it proved that Aryan has become a star even before doing any film.
What Arjun Kapoor Said After India Loses To New Zealand? Know Here!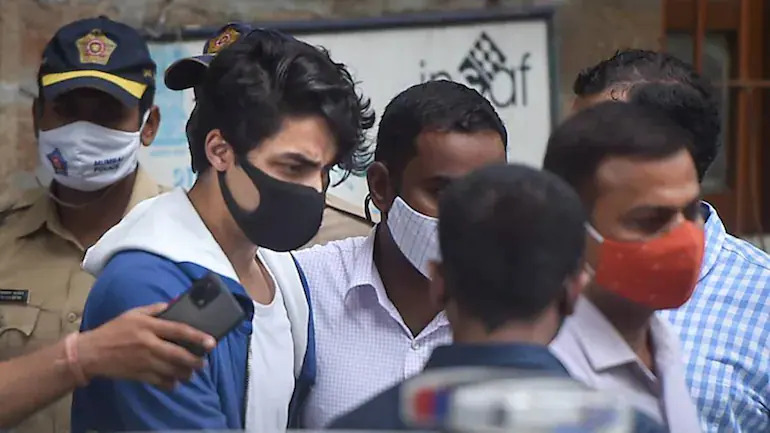 This tweet of KRK on social media is becoming increasingly viral on social media. Let us tell you that NCB has accused Aryan Khan of being involved in the activities of drugs case. Due to which Aryan Khan had to spend 25 days in Arthur Road Jail in Mumbai. Aryan Khan has been granted bail on October 2, Gandhi Jayanti, for having a drug party on a cruise in Mumbai.According to recent reports, Shah Rukh Khan's son Aryan Khan will not come out of Mannat for the next few days. The reason behind this is that there will be a huge gathering of paparazzi outside their house. Shahrukh Khan's house Mannat was decorated very nicely as soon as the news of Aryan Khan's release came out.