Shahrukh Khan's Daughter Suhana Shared Bold Pictures, See The Reactions Of Users Here!
Shahrukh Khan's daughter Suhana may not have stepped into the Bollywood industry yet, but she has a tremendous fan following on social media. Suhana has more than 2 million followers on Instagram. Shahrukh Khan and Gauri Khan's daughter Suhana Khan are very active on social media. She often shares her ravishing pictures on her official Instagram handle. Suhana shares pictures of her friends and family as well as party pictures for her fans on Instagram. And now she has posted a picture of herself lying on the sofa in a sexy satin outfit, which her fans are very fond of. In these photos, Suhana is wearing a brown printed deep neck dress in which she is looking hot.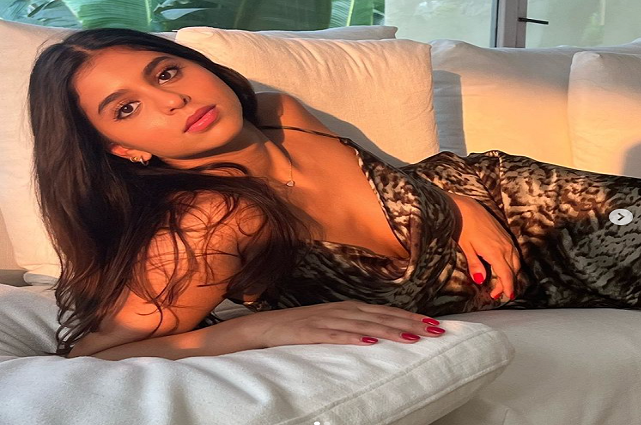 Suhana Khan
Significantly, Suhana recently announced that she is leaving New York. Suhana was pursuing a degree in filmmaking from New York University. Suhana has an interest in acting and wants to enter the Bollywood industry like her father. Shahrukh Khan himself had disclosed this. And a few days back she shared a post on Instagram indicating that now she is ready to leave New York. In that post, she shared a monochrome picture, on which it was written, "Don't worry, even if you leave New York, you will always be a New Yorker".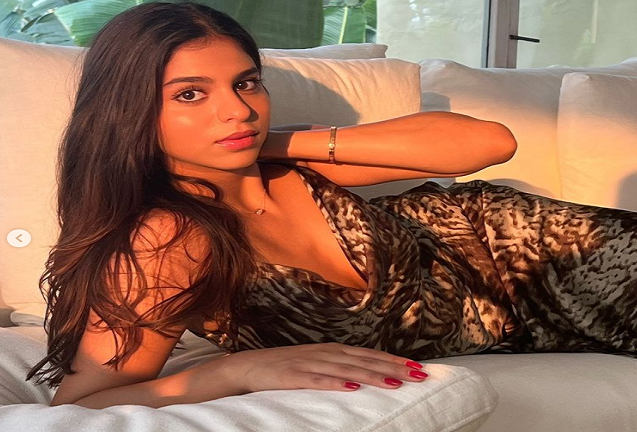 Suhana Khan
So far 2 lakh 77 thousand people have liked this picture of Suhana Khan and comments are coming fiercely on it. Fans are showering love on this picture of Suhana by making a heart emoji. Users are calling her beautiful. Ananya Pandey has also commented on this picture of her.