Shamita Shetty Will Not Marry Rakesh Bapat; Says, 'If He Propose, I Will Run Away'
Shamita Shetty and Rakesh Bapat are always in the news for their relationship since Bigg Boss 15. After coming out of the Bigg Boss house, Rakesh Bapat is spotted with Shamita. He also attended Shamita Shetty's Birthday Celebration, where Shamita's family members were also present. After this, speculations were made about Shamita and Rakesh Bapat's marriage. According to some sources, Rakesh Bapat has also proposed to Shamita Shetty for marriage and both are going to tie the knot soon. And now Shamita Shetty has spoken openly on all these speculations.
When RJ Siddharth Kannan asked Shamita if Rakesh has asked her for marriage? Shamita said, "Are you mad? Anyone on stage will say to me like this, please I will run away and if I propose to him then he will run away. Well, it's too early for these things.'"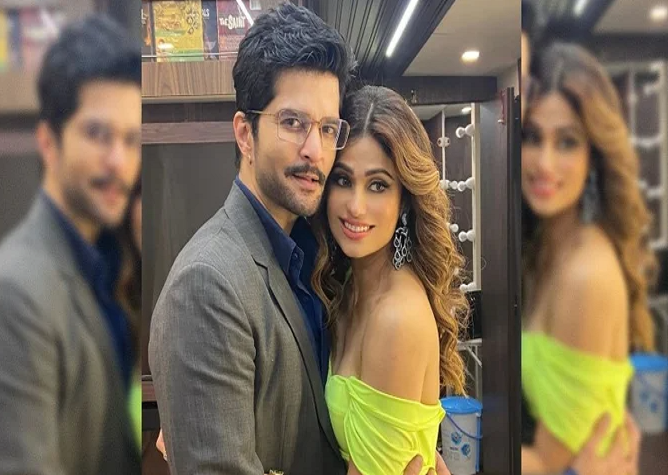 Shamita further said, "Yes, I have a lot of fans who are happy to see both of us together and want to see us together in the future too." She also said that her fans have given our love story a cute tag 'ShaRa'! Which is really awesome. Talking about her fans, Shamita said, "They are so emotional that they really want to see us together and have really happy moments with us, which makes me feel amazing."
Talking about the question of marriage, Shamita said that Rakesh and I really like each other but for now we want to take some more time as we don't want to take any decision in haste. We are mature enough, so it takes time to do things.