#Arudeep Trended On Twitter After Pictures Of Pawandeep Rajan & Arunita Kanjilal Leaked
A long time has passed since the end of Sony TV's singing reality show Indian Idol 12. The winner and first runner-up of this show Pawandeep Rajan and Arunita Kanjilal are constantly in the headlines. During the show itself, people guessed their linkup from the chemistry of both. However, every time both of them avoid this thing and call each other their good friends. Arunita Kanjilal and Pawandeep Rajan are currently in the US. There are many live shows to be held there but amidst the hectic schedule, both of them are spending quality time fiercely. With this, once again people are repeating the same thing again and again that there must be something or the other between them.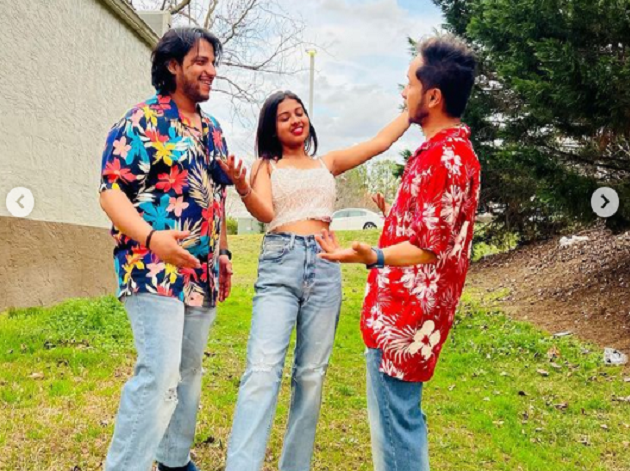 Arunita and Pawandeep
Drummer Tushar Kamra has shared the pictures clicked with both of them on Instagram. The bonding of both can be seen in these pictures. People are speculating something fishy as Arunita and Pawandeep have shared their single-single pictures on Instagram in the same dress. Both did not let the fans know that both are spending time together. But they say that love cannot be hidden.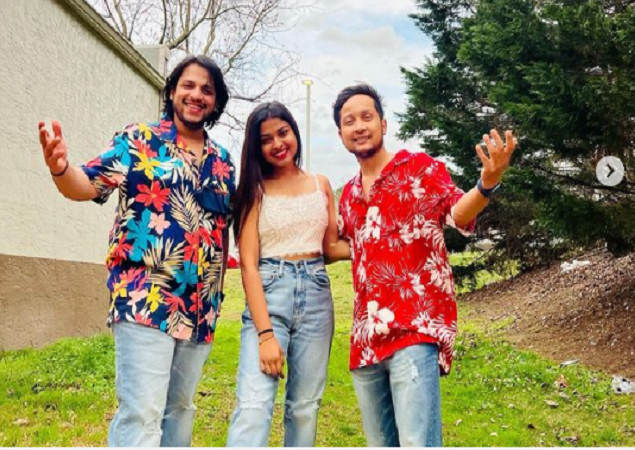 Arunita and Pawandeep
As soon as the fans noticed the leaked pictures of Arunita and Pawandeep, their happiness knew no bounds. People are happy to see the bonding of Arunita and Pawandeep. Some time back there was news that Arunita Kanjilal's father does not like her and Pawandeep's company. For this reason, Arunita even withdrew her hands from a music video. After seeing the pictures of #Arudeep that surfaced, a user has written, 'Both look so good together.' Another user wrote, 'Yeh hui na baat… Mere Aru ka Deep…'.
Sayali Kamble and Mohammad Danish, who were finalists of Indian Idol 12 are also with #Arudeep in the US. Both of them are constantly sharing pictures and videos of their tour on Instagram. Sayali, Arunita, and Pawandeep are also seen in a video along with Mohammad Danish.