Fans Drooling Over Divyanka Tripathi's New Monochrome Picture, Check It Out Now!
Without a doubt, we can't get enough of Divyanka Tripathi's photos since she never fails to capture the hearts of her followers with her breathtaking photographs. Her Instagram feed proves that the gifted television diva is an ardent social media user. The 'Yeh Hai Mohabbatein' actress also has a sizable fan base that is growing by the day. Her professional path is nothing short of inspiring. She began her career on the daily soap 'Banoo Main Teri Dulhan' and has come a long way since then.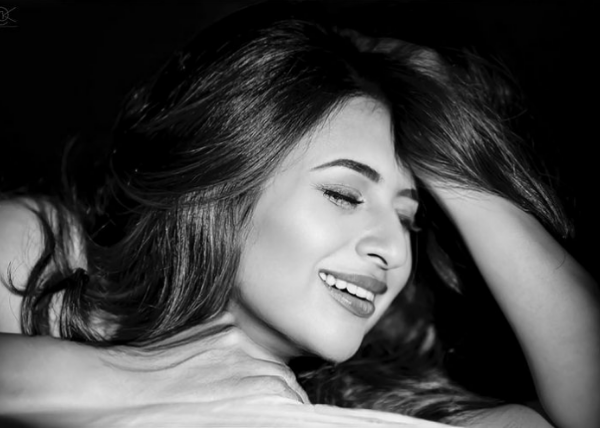 Meanwhile, the actress continues to wow fans by releasing fresh photos every day. For example, she recently posted a monochrome photo on Instagram. While smiling and keeping her hand on her head, the actress makes a gorgeous smile for the camera. Her grin melts the hearts of her fans. Her hair was left open to highlight her beauty even more. She hasn't added a caption to the photo. Her fans, on the other hand, are leaving a lot of words in the comments area. They are enthralled by her attractiveness.
View this post on Instagram
Divyanka Tripathi was recently chastised on Instagram for stating 'Indian Mosquitos' in a recent post. The user claimed she made a 'derogatory' statement about India by referring to the mosquitoes that kept her up at night. However, the user later removed his comment. Divyanka, on the other hand, snapped a screenshot of this comment before the user could erase it. She responded with a sarcastic retort on her Instagram story. The actress claimed that she and the insect are both in India. She is a well-known Indian, and the mosquitoes have the potential to be well-known as well. Why is there such a disparity between people and insects, Divyanka wondered? She stated that the caption was intended to be humorous.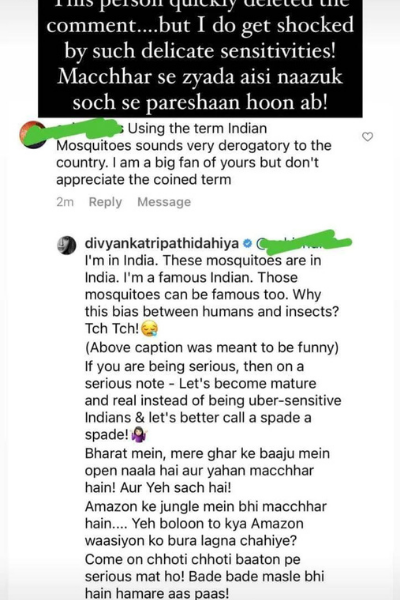 She continued, in reference to the user, that if they want to be serious, they should be mature and real rather than being overly sensitive Indians. She stated that there is an open sewer near her home in India, as well as mosquitoes. This is correct. Should those living in Amazon feel terrible since she mentioned there are mosquitoes in the Amazon forest? She urged the user not to get too worked up over such trivial matters.