Is Samantha's Stylist-Friend The Reason Behind Her Split With Naga Chaitanya? Family Man 2 Actress Reacts
Actress Samantha Ruth Prabhu grabbed eyeballs and gained accolades for her role in The Family Man 2. The sensation of South Cinema is constantly making headlines after her divorce from Naga Chaitanya. The two announced their split a few days ago and their fans are still not able to come to terms with this news. While certain people are finding positive reasons for all that happened between Samantha and Naga Chaitanya, there are some who are taking a negative route and are blaming only Samantha for it.
Of late, there have been many rumors floating around the separation of Samantha and Chaitanya. Earlier it was reported that Samantha's bold scenes irked her estranged husband and that led to a rift between the two. Then came the news that Samantha wanted to begin a family but Chaitanya was not ready for it. Now, some are speculating that Samantha had affairs and never wanted kids. Some rumors suggest that she had tried for abortions also in the past.
According to the reports, Samantha was growing close to her designer/stylist pal Preetham Juralkar and this brought a crack in her and Naga's relationship. Samantha, who is very active on social media has shared photos with Preetham on her Insta handle too in the past. She is usually trolled a lot by netizens. At present, The Family Man 2 actress is at the receiving end of calling off her marriage with Chaitanya.
Kangana Ranaut Targets Hrithik Roshan Calls Him 'Mafia Pappu', Read to Know Why?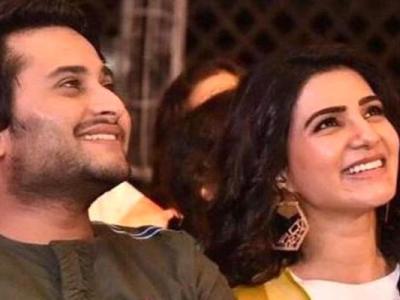 Samantha has recently slammed all her trollers for making such bizarre stories about her breakup. The actress took to her Instagram to address all the allegations she's facing for the past few days. She wrote, "Your emotional investment into a personal crisis has overwhelmed me. Thank you all for showing deep empathy, concern and for defending me against false rumors and stories that are being spread. They say I had affairs, never wanted children, that I am an opportunist, and now that I have had abortions."
"A divorce in itself is an extremely painful process. Let alone allowing me the time to heal. This attack on me personally, has been relentless. But I promise you this, I will never allow this or anything else they say, break me," she added.
Last Saturday, Samantha and Chaitanya released a joint statement to inform their fans about going separate ways. The post read, "To all our well-wishers. After much deliberation and thought Chay and I have decided to part ways as husband and wife to pursue our own paths. We are fortunate to have a friendship of over a decade that was the very core of our relationship which we believe will always hold a special bond between us. We request our fans, well-wishers, and the media to support us during this difficult time and give us the privacy we need to move on. Thanking you for your support."