Ranbir Kapoor's Niece Samara Makes Instagram Debut
By Shivika Sinha
You may have seen this little kid in many of Ranbir Kapoor's or sister Ridhima Kapoor's social media accounts. Recently the 10 year old decided to go ahead and sign up for her own account on instagram. Samara Kapoor, Ranbir Kapoor's niece got on to this famous social media app and was not at all hesitant in sharing some wonderful pictures of the Kapoor clan. She is following just 10 of the closest people, one of them being Alia Bhatt. 
Samara is Ranbir's sister, Ridhima's daughter who used to make regular appearances on her grandma  Neetu Kapoor's or mother Ridhima Kapoor's account. But now fans of the Kapoor family will be happy to get a glimpse into the life of what it is like to be a young kid in a star studded family. It is also a great way for avid fans to get a little insight into the candid life of their most loved superstars as well.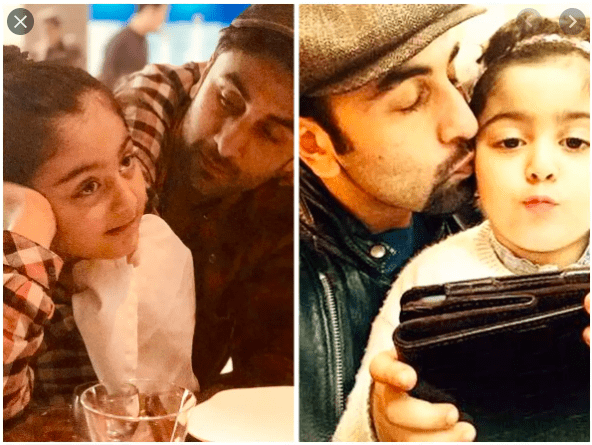 As of now the 10 year old Instagram user has 348 followers while she is following just 10 people. It won't be a surprise to learn that her Insta is being overlooked and constantly monitored by her mother Riddhima Kapoor. She is only following people she knows like her mother and grandmother. Since Ranbir is not on any social media website, she decided to follow his girlfriend, Alia Bhatt. In fact Alia is the only celebrity Samara is following besides her family members. 
Alia has shared some really sweet and memorable moments with Ranbir's niece. She wished her on her birthday and called her a cutie patootie. She also posted a picture of Samara wearing a personalized Santa cap and beaming with happiness on her 10th birthday. As of now Alia hasn't gotten the chance to comment on any of Samara's pictures but mommy Riddhima is encouraging her daughter in every picture.