Shibani Dandekar Shares Sexy Pictures For First Time After Marriage; Check Them Out Inside!!
Shibani Dandekar and Farhan Akhtar got married recently at an intimate wedding. After marriage, Shibani has become more active on her social media than ever before. And now, Shibani has got such a photoshoot done by standing in the lobby of the hotel, seeing that you will also say that Shibani is very hot and glamorous.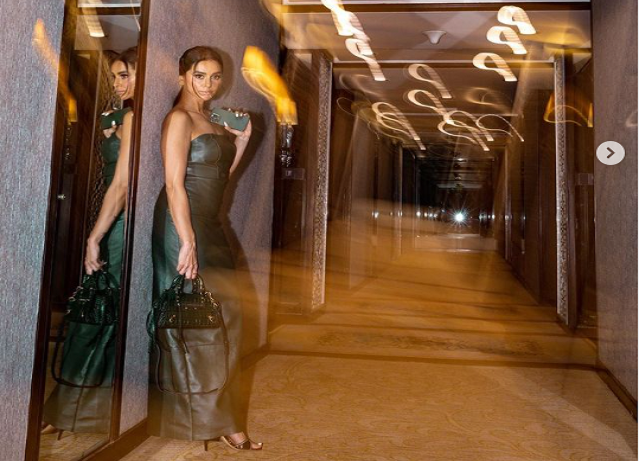 In the pictures that surfaced, Shibani Dandekar is wearing a leather off-shoulder green colour gown. Shibani's gown is seen open from the side in which her feet are visible.
This dress of Shibani Dandekar is very tight which is clearly visible by looking at her pictures. To complete her look, she opted for a tight pony with high heels. Along with this, she was seen in light makeup.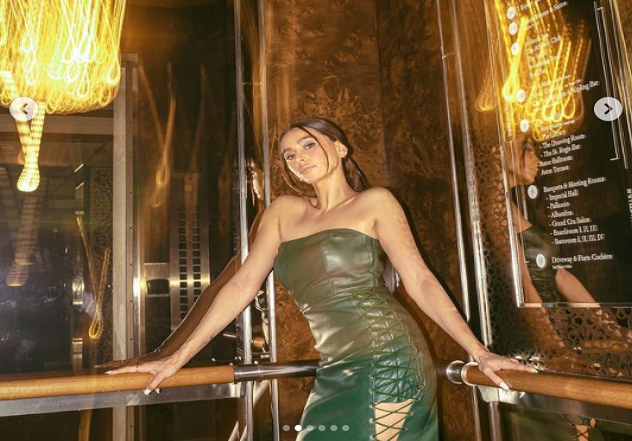 Wearing such a revealing dress, Shibani Dandekar is seen posing in the lobby of the hotel. Shibani Dandekar is sometimes seen looking at the camera in the pictures and sometimes she is seen taking selfies. Sharing these pictures on her social media, Shibani wrote in the caption – 'Young, wild and green.' These pictures of Shibani are being liked a lot by her fans. Even they are praising her looks by commenting.
Farhan Akhtar and Shibani Dandekar were dating each other for the last four years before getting married. Both of them got married at Shabana Azmi's farmhouse in Khandala. The special thing is that both of them didn't get married according to Hindu customs. Farhan Akhtar and Shibani Dandekar vowed to give seven births to each other by performing a ring ceremony.