Agastya Nanda's Flying Kiss To Suhana Khan Grabs Everyone's Attention. Watch
For a long time, there have been dating rumours between Suhana Khan, the daughter of Shah Rukh Khan, and Agastya Nanda, the son of Shweta Bachchan-Nanda and the grandson of Amitabh Bachchan. Even though neither party has confirmed the claims, it appears that there may be some truth to the rumours after all.
Recently, a video that was secretly captured by the paparazzi went viral on social media. In that video, it was seen some blushing moments between Suhana Khan and Agastya Nanda. Read the interesting story further.
Agastya Nanda was seen blowing a kiss to Suhana Khan
Ahan Shetty's girlfriend Tania Shroff recently had a birthday party, and half of Bollywood's Gen Z was seen there. Khushi Kapoor, the daughter of Boney Kapoor, Anjini Dhawan, the niece of Varun Dhawan, Shanaya Kapoor, Aryan Khan, and Suhana were also present at the party.
A video has been going viral on social media where Agastya is seen leading Suhana to her car and saying farewell by giving her a sweet flying kiss. Suhana then gets in her car and drives off. Suhana looked stunning earlier at the reception in a long dress that she wore with heels.
Checkout the snapshot of the video below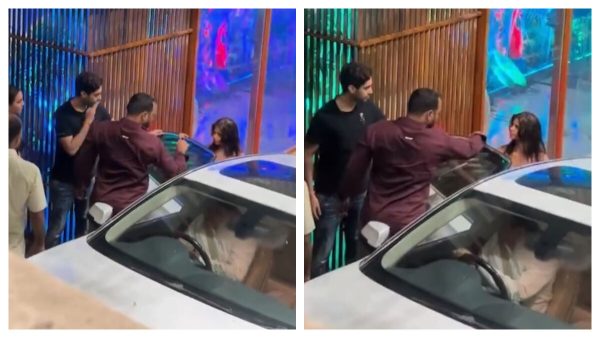 Is it official? Are Suhana and Agastya Dating?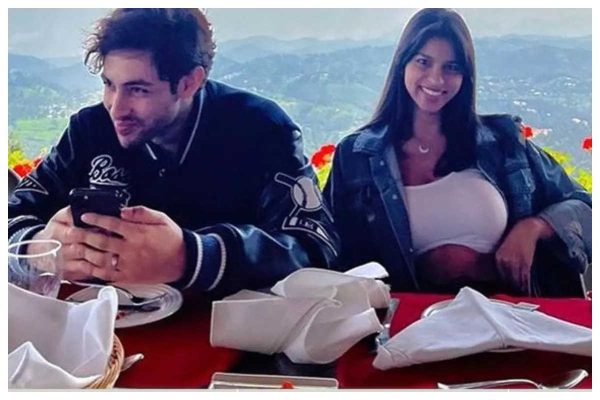 Well from the video it is seen that Agastya just gave a cute gesture by giving a flying kiss. Some netizens commented that maybe they are dating, with heart emojis. One user just said that it's just a flying kiss.
Well, we don't know what's going on between them but if they are dating then Suhana's fans will surely be on cloud nine.
According to earlier rumours, Suhana and Agastya have already met their respective families and everyone has given their blessing to the young pair.Agastya and Suhana will be seen making their Bollywood debut with Zoya Akhtar's upcoming OTT release, "The Archies."