An Experience You Will Never Forget: Must-See Natural Attractions in Norway
Naturalists travel to Norway frequently. The nation is well known for its stunning natural scenery and unusual natural occurrences. When making travel plans to Norway, here is a fast list of the natural sights you really must see.
Norway can be visited for a variety of reasons. You may expect to find the Northern Lights, mountains, fjords, whale watching, Sami culture, and much more in Norway, where the people will be delighted to welcome you. We can assure you of once-in-a-lifetime experiences and the ability to cross items off your bucket list if you travel to Norway. The country is known as a welfare state and is a substantial one. Such a status of Norway is responsible for the unusually high tax rate. The majority of tax money (such as a 15% tax on gross gambling revenue from private betting sites in Norway) goes into public services including healthcare, running hospitals, education, and transportation.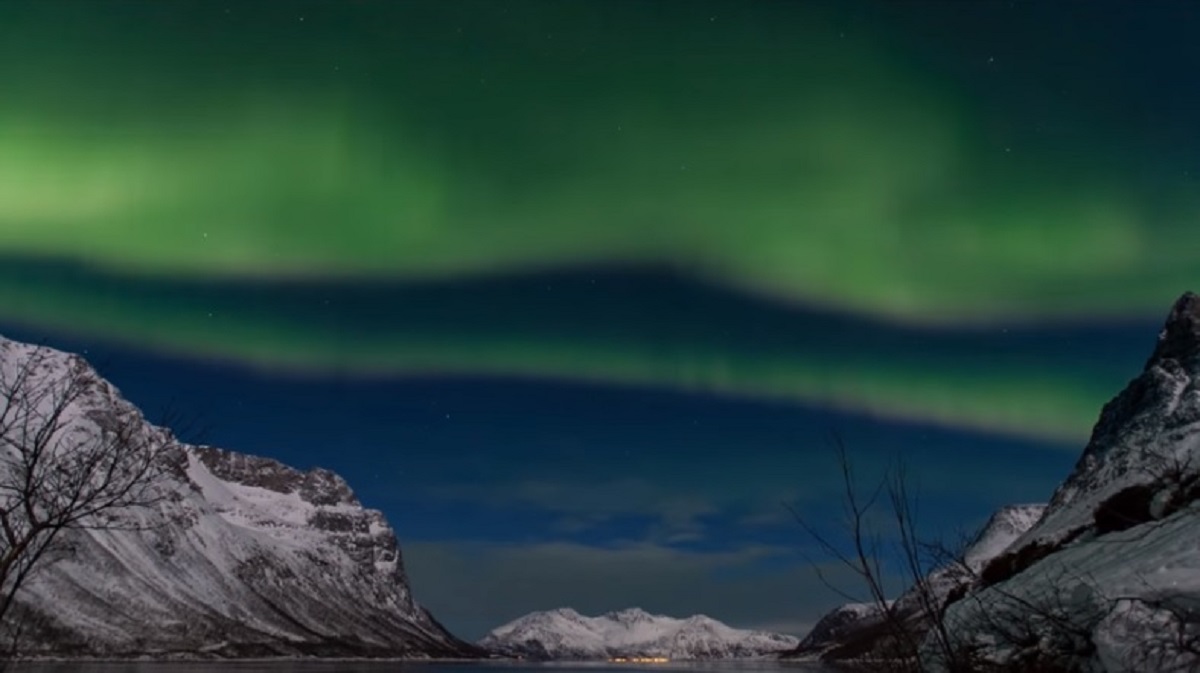 Do you have dreams about having fun in the snow on cold winter nights? Or perhaps ride a bike through fjords and mountains underneath the "midnight sun"? Here is a rundown of the top activities that Norway has to give.
Aurora Borealis
Many people have this phenomenon on their bucket lists, and for good reason. It is enchanted. It is an unforgettable experience to see the Aurora Borealis' (also known as the northern lights) incredible hues dance over the night sky. Norway is among the few locations on earth that give visitors the chance to see this natural wonder. In Northern Norway, the sun goes down in the early afternoon from the end of September to the beginning of March.
When seeing the northern lights, it provides one of the most spectacular backdrops thanks to its breathtaking fjords, mountains, and islands. Northern Norway is home to fishing communities, cities, and museums in addition to its breathtaking natural surroundings. So, after looking for the northern lights, you can discover the area's cultural attractions. Of course, winter sports are very popular in Norway, but you may also engage in a wide range of outdoor pursuits such as skiing, hiking, dog sledding, and fishing.
Fjords
Fjords are a natural feature of Norway, so it should come as no surprise that they are on our must-see natural sites in Norway list. Some of the world's deepest, longest, and also most stunning fjords may be found in western Norway. Naerøyfjord and Geirangerfjord are two of these breathtaking natural wonders that are listed as UNESCO World Heritage Sites. The first of these, a branch of the Sognefjord, is the world's smallest fjord, with mountains soaring above its azure waters at one point.
Geirangerfjord is located farther north, a short distance from the home location of Norway Excursions in Ålesund. Turquoise water, the stunning waterfalls, and the unspoiled beauty of the Geirangerfjord are well-known. Numerous mountain farms that you can climb to and visit overlook the fjords on the mountainsides. Thankfully, UNESCO has also designated and safeguarded the pristine regions that surround these two natural marvels. The best way to experience these must-see natural sites is via ferry or boat.
Mountains
For ages, Norwegians have sought solace in the mountains from all of their ailments. In fact, many medical professionals will advise their patients to breathe "frisk luft", or fresh air. Every chance they get, Norwegians travel to the mountains from all across the country to breathe in the clean air and soak up the beauty of their homeland. In reality, Norway is primarily composed of mountains. Even though many nations have mountain ranges, Norway's are unique in that they abruptly rise from the sea. This is what places them on our list of must-see natural wonders. In addition, they are difficult to miss.
In order to fully enjoy the "hytte" experience, we advise staying the night in one of the many cabins, whether staffed, self-service, or no-service cabins, after hiking one of the tens of thousands of easily accessible paths (of varying degrees of difficulty). Everyone in Norway gets unfettered access to the countryside thanks to the right to roam. As Norway's weather is always changing, be sure to carry layers of clothing.
Midnight Sun
The midnight sun represents the other extreme. The phenomenon known as the "midnattssol" occurs throughout the summer months in Northern Norway and other regions north of the Arctic Circle. It is a rare occasion of the year with plenty of opportunities to spend time outside in the mellow midnight light.
Although the sun does descend for a few brief hours as you go south in Norway, you will nevertheless be rewarded with what seems like infinite hours of light to explore the country's breathtaking scenery. This is one of our fave natural sites because it gives the impression that time stands still, allowing you to take that additional trek or spend hours chatting with loved ones while enjoying the pinkish and golden sky overhead.
Waterfalls
Norway has some incredibly beautiful waterfalls. In fact, this area is home to 10 of the 30 highest waterfalls in the world. These natural powerhouses, which make up a significant portion of the Norwegian scenery, are at their most spectacular during the months of June once the snow melts and makes them pour in all their glory. Vettisfossen, with a drop of water of 275 meters, is the tallest free-falling waterfall in Norway.
The largest waterfall in Norway, Vinnufallet, is listed as being above 800 meters in height by the World Waterfall Database. When in Norway, you do not have to go far to see waterfalls because they appear to be everywhere. When passing through the Geirangerfjord, the Seven Sisters waterfalls are a spectacle to behold, but even a straightforward drive through the lovely Romsdalen valley (near Åndalsnes), when timed perfectly, offers jaw-dropping waterfall after waterfall.
Whale Watching
As the herring in the fjords are followed by the whales, Norway's whale observing season is open all year round, though in various areas. Therefore it is best to research where you can encounter them each year. Booking a guided trip is typical if you want to observe the spectacular killer whales and humpback whales in their native surroundings. 
In Tromsø, for instance, the best time to see whales is typically from November through the end of January. Visit this page to see our whale viewing safari and tours. We want to conserve these animals as much as we can, so we hope you will take the time to read both our recommendations for watching whales and our standards for in-water activities.
Final Thoughts
Norway is a place where the strong and the peaceful are brilliantly set against one another. With the beauty of the fjords, the tranquillity of the mountains, the excitement of the waterfalls, and the midnight sun. It is undoubtedly a natural playground unlike any other and is sure to turn everyone who visits its shores into a lover of nature.