Anushka Sharma To Start A Band With Her Husband Virat Kohli! Read To Know More!!
Anushka Sharma is one of the top heroines of the industry. People like her films very much. Anushka is always in the discussion about her professional life. Along with this, she also gets into a lot of headlines due to her personal life. Anushka's husband Virat Kohli is the captain of the Indian cricket team and his fan following is also quite strong. Both often share photos with each other and their bond is also very much liked by the fans. Recently, Anushka has shared two pictures with her husband Virat on her Insta, in which both are seen twinning. Also, the caption of Anushka is grabbing everyone's attention.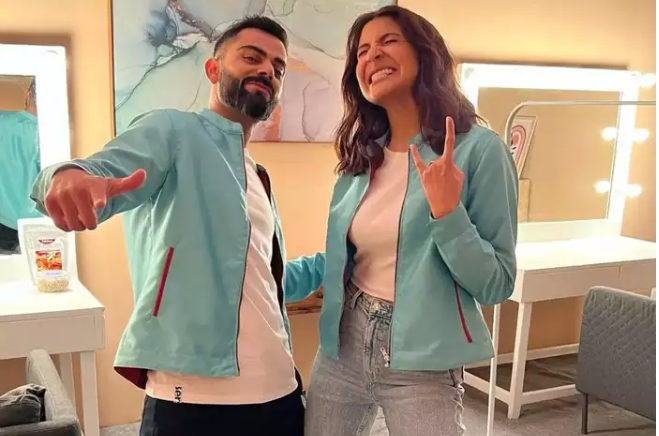 Anushka Sharma And Virat Kohli
Anushka has posted some pictures on Instagram indicating that she will start a 'band' with husband Virat Kohli. The power couple twinned in a white T-shirt and blue jacket as they posed backstage. Anushka captioned the pictures, 'Always wanted to start a band with a cute guy.'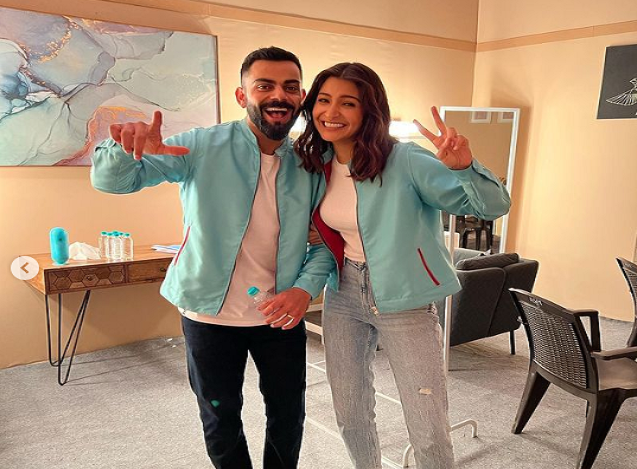 Anushka Sharma And Virat Kohli
Anushka and Virat recently returned to Mumbai after spending their holidays in London. The actress shared many pictures of herself in the UK with Virat and Vamika. After some free time, Anushka is all set to train on the field for her next OTT release 'Chakda Express'. She has a lot to look forward to in the months to come and for that she will travel to Leeds.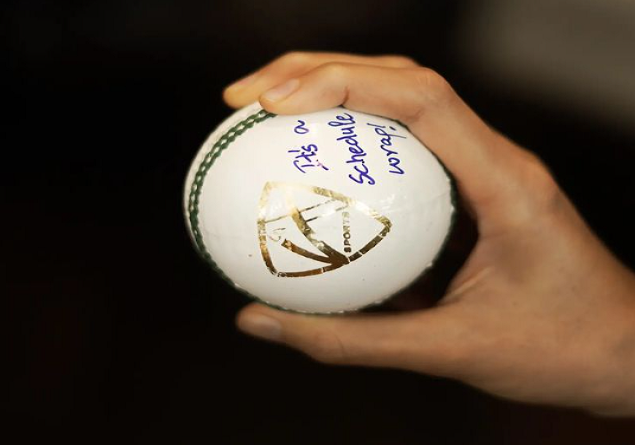 Anushka Sharma's Movie
According to a source, "First of all, Anushka will work on her body. She will complete her cricket training extensively in Leeds from August. Before she started shooting for the cricket portion of the film. She has always been a great actor and she wants to do justice to every role she plays. She will prepare well before shooting for the film for some scenes from August end to September." Chakda Xpress marks Anushka Sharma's return to films. It will be a direct to digital release.