Bachchhan Paandey Trailer: Kriti Sanon Looks Slick As Myra Devekar; Check Out Kriti Sanon's Look!
Bachchan Paandey, starring Akshay Kumar, Kriti Sanon, Arshad Warsi, Jacqueline Fernandez, Pankaj Tripathi, Sanjay Mishra and Abhimanyu Singh is set to release on March 18, 2022. Akshay Kumar portrays a mobster in the film, and he turned to social media today to share the trailer's release date.
The Poster
It's been known for a while that Kriti Sanon will play Myra Devekar in Akshay Kumar's Bachchhan Paandey. The actress looks smashing, dashing, lethal, bindaas, and a badass babe, as well as the perfect partner to Akshay Kumar in the rough, rustic, manly title role.
Following the success of Mimi, it appears that Kriti Sanon will play yet another big part in producer Sajid Nadiadwala's highly awaited action-comedy, Bachchan Pandey. Check out the actress' first glimpse in the film as Myra Devekar below:
In Myra Devekar, Kriti is said to get raw, honest, and adventurous.
The Movie
According to rumours, Bachchan Pandey is an official remake of Karthik Subbaraj's Tamil film Jigarthanda, which he wrote and directed. Jigarthanda is a film about a brutal criminal who wants to achieve respect and an ambitious filmmaker who gets the chance to direct him. It stars Siddharth from Rang De Basanti.
Based on the Tamil film Jigarthanda, Kriti Sanon's character in Farhad Samji's Bachchan Pandey is modified.
In the Tamil version, Jigarthanda narrates the narrative of Karthik (Siddharth), an ambitious filmmaker who gets a chance to create a film on gangsterism. He encounters Gangster Assault Sethu (Bobby Simha), who wants to tell his life story on the big screen and what happens when they meet.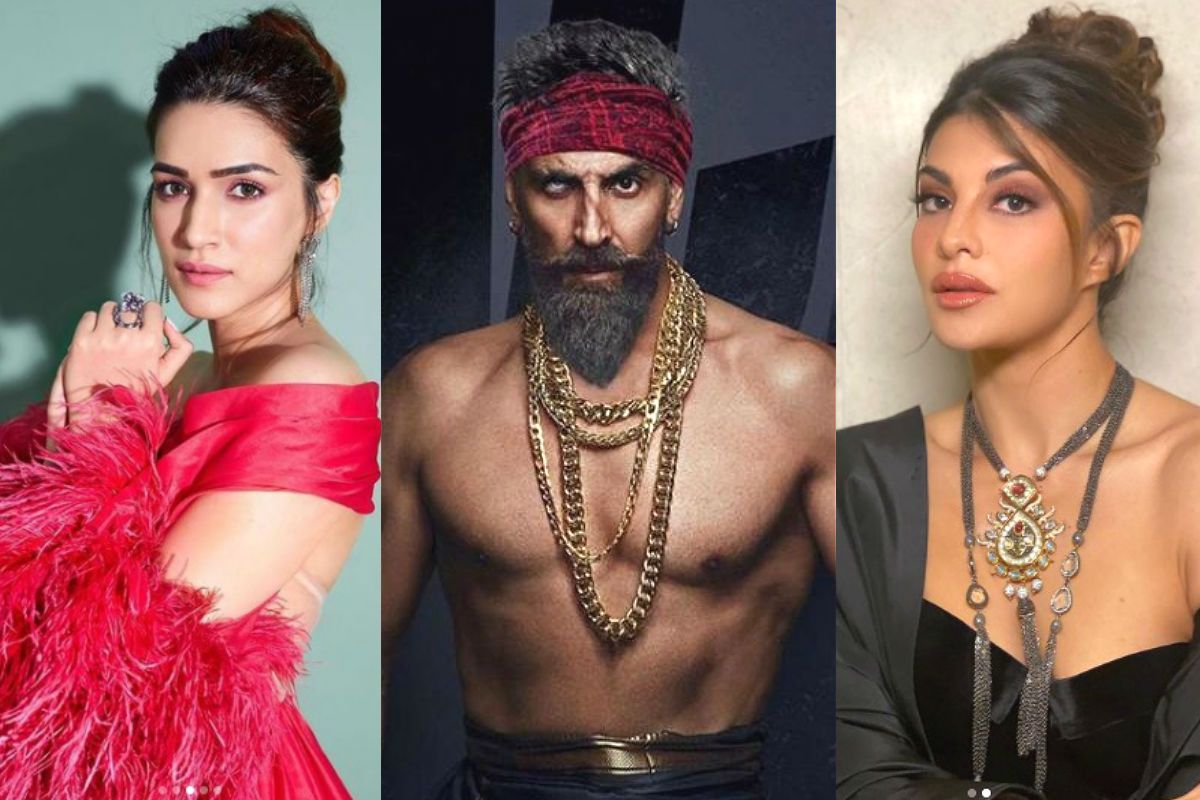 However, in Farhad Samji's version, Karthik's role as an aspiring director will be played by Kriti Sanon rather than a male actor due to a script change. Akshay Kumar played the brutal criminal in Kriti's biography.
They are adapting Bachchan Pandey's script for a pan-India audience. They modified the film to appeal to a larger audience. Jacqueline plays Akshay's romantic interest. After their latest film, Housefull 4, Kriti and Akshay will reprise their roles in Bachchan Pandey.
One of Tamil cinema's most technically brilliant films, Jigarthanda, received excellent reviews. At the box office, the picture lasted 50 days. Jigarthanda was considered a hit by trade analysts after grossing Rs.35 crore on a modest budget of Rs.10 crore.