Kangna Ranaut Called Qatar Airways CEO A 'Stupid Man', Know What Is The Reason!!
Bollywood's 'Panga Girl' actress Kangana Ranaut remains in the news for one reason or the other. On the previous day, Kangana had supported the suspended spokesperson of BJP Nupur Sharma due to her objectionable statement on Prophet Mohammad. The actress had said that everyone is targeting Nupur together. At the same time, now Kangana Ranaut took the class of Qatar Airways CEO Akbar Al Baker. Kangana has called the CEO of Qatar Airbase a 'stupid'. Let us tell you the reason for this.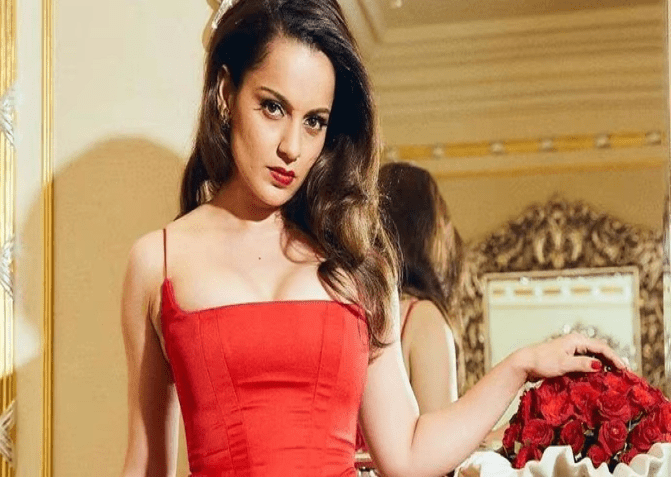 Kangana Ranaut
Actually, a video of CEO Akbar Al Baker is going viral on social media, in which he is making fun of Twitter user Vasudev as this user is demanding boycott of Qatar Airways. However, this video of Akbar is fake. It has been edited. But Kangana Ranaut took this video for real and reacted to it. Kangana posted a screenshot of the video on her Insta story and lashed out at the CEO of Qatar Airbase.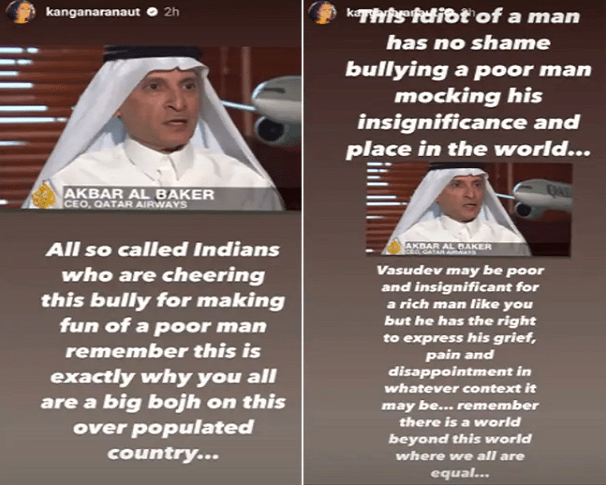 Kangana Ranaut's Status
Kangana Ranaut wrote in an Insta story, 'All so called Indians who are liking this video making fun of a poor man, remember that this is the reason why all of you are a big burden on this populous country.' Further, Kangana wrote, 'This foolish and stupid person has no shame in making fun of a poor man. Vasudev may be poor and unimportant to people like you but he too has the right to express his sorrow, pain and despair. However, now Kangana has removed this post.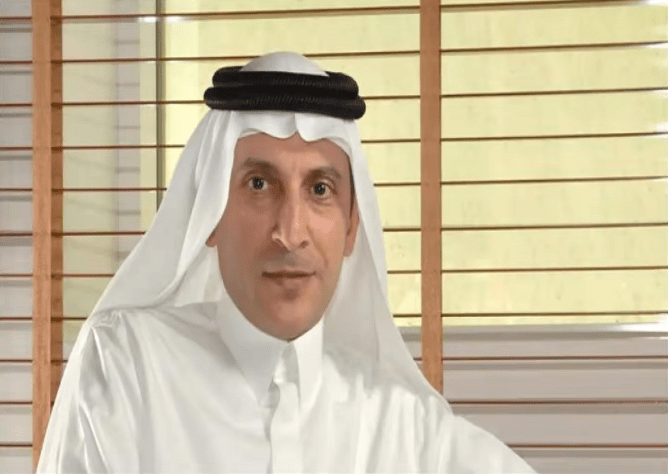 Akbar Al Baker
Let us tell you that in the viral video, user Vasudev is asking people to boycott Qatar Airways. In the video, he is saying, 'Qatar has started firing Indians from their jobs on Nupur Sharma's statement, so you should boycott Qatar Airlines.' In response to this video, a video was made of a false response from the CEO of Qatar Airways, mocking this Twitter user who said that the CEO of Qatar Airways is now giving an interview to Aljazeera by Vasudev on the call to #BycottQatarAirwaysQatar.