Poster Of 'Maa Kaali' Smoking Cigarettes Created A Ruckus Demanding The Arrest Of The Filmmaker!
We heard many times about such films in Bollywood cinema, which have faced allegations of hurting religious sentiments before their release. Recently, the trailer of the big-budget film 'Brahmastra' was released, in which Ranbir Kapoor was seen wearing shoes inside the temple and due to this scene, people were very angry on social media.
At the same time, another similar case has come to the fore. Now, Indian filmmaker, Leena Manimekalai shared a poster of her documentary, which is now getting a lot of controversies.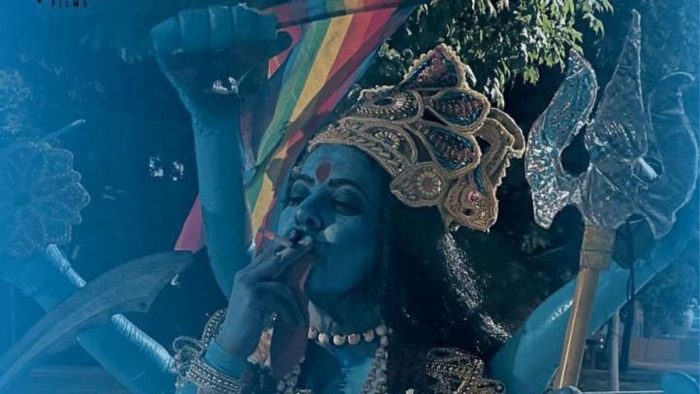 In this poster, Kali Maa is shown smoking a cigarette and people are very much furious after seeing this.
For your information let us tell you Leena Manimekalai's upcoming documentary is titled 'Kaali', whose poster was shared by the filmmaker herself on Twitter. In this poster, it can be seen that an actress is in the avatar of Kali Maa and is seen smoking a cigarette. With this poster, Leena wrote that she is very excited about this project because her documentary 'Kaali' was launched at the Canada Film Festival.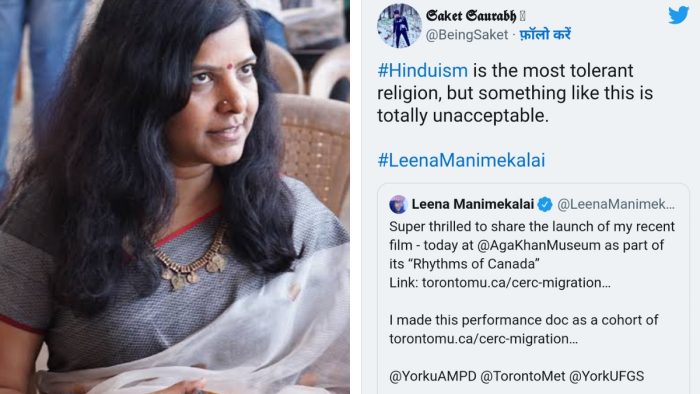 However, as soon as Leena shared this poster on social media, people got angry after seeing it. This avatar of Maa Kali in the poster has not been liked by the social media users at all and now people have accused Leena of hurting religious sentiments. One user wrote, 'Hinduism's sentiments are used to hurt every day. These people are testing our patience. Some people even asked Leena can she show a god of another religion smoking like this?
Let us tell you that this poster shared by Leena Manimekalai has caught the attention of people for other reasons as well. In this poster, the actress dressed like Kali Maa is holding a Trishul in one hand and a flag of the LGBTQ community in the other hand and smoking a cigarette. This is what attracts people to this poster and makes them angry.