Saba Looked Like A Child In Front Of Hrithik, Users Said – 'Mismatched And Father-Daughter Duo', Deets Inside!!
Hrithik Roshan was single since his divorce from Sussanne Khan in 2014 and his name was not associated with anyone. But only a few months ago, the way Hrithik was spotted with Saba Azad, it was clear that something is wrong. At the same time, it was also confirmed that Saba and Hrithik are in a relationship and this actress is also very close to the actor's family. Often now both are seen expressing their love openly by holding hands. But this time when both were seen together, people did not like this pair much and made such comments which are now becoming viral on social media.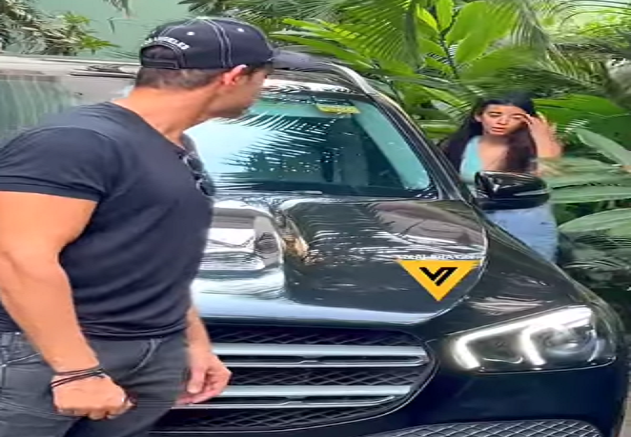 Hrithik And Saba Azad
Recently Hrithik Roshan was spotted in Mumbai with Saba Azad, where paparazzi requested to click these two together, Hrithik also did not shy away from it. Hrithik called Saba and Saba also walked away. Both of them smiled and posed a lot to the media, but when this picture came on social media, people rejected the couple. If someone called it a mismatched pair, then someone started calling Saba to be much younger than Hrithik. So on the other hand, social media users even called this pair a father-daughter duo.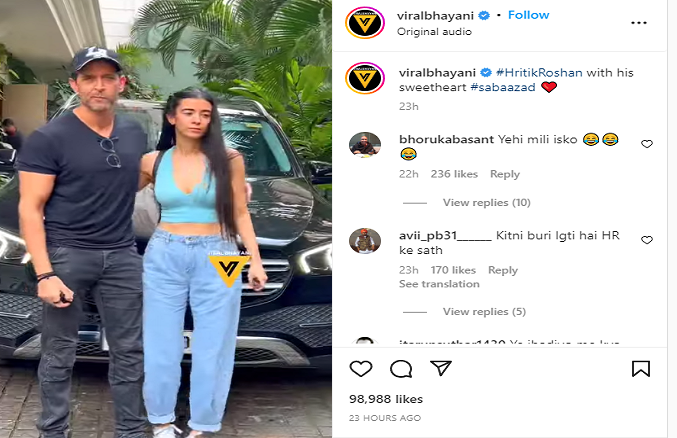 Hrithik And Saba Azad
By the way, Hrithik doesn't care what the era says because people keep making things up. There is also news that this couple, who have fallen in love, is going to get married soon. That is why Hrithik is introducing Saba to the family so that his bonding with everyone becomes good. At the same time, Sussanne also likes Saba very much for Hrithik.